I started @aesphi on Twitter in November 2015 with the goal to tweet about graphic design, logo design, and branding trends and tips as well as share marketing and advertising advice that helps small businesses, startups, and entrepreneurs grow their brand through design and branding. Of course, like everyone else, I wanted to icnrease awareness of my freelance business and services via social media too. However, this journey of "joining the conversation" on Twitter has been unexpectedly rewarding.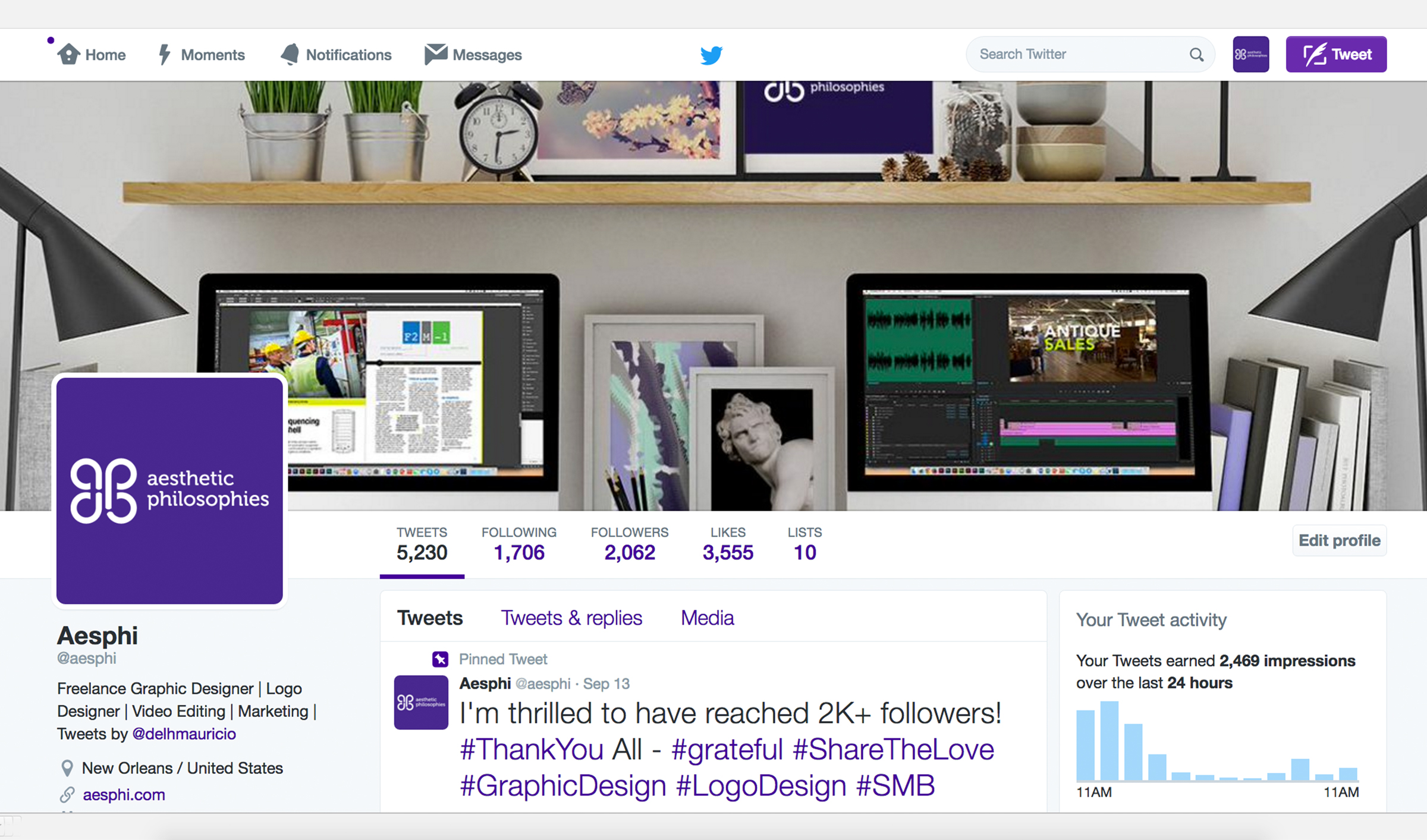 Over the past year I have engaged in so many conversations with different followers from around the globe. I have not only learned so much from them, but I have discovered I too have a voice worth listening to, a professional with wisdom to share, and that's something you cannot put a price on. I hope that my followers have also gained something valuable from our interactions. I'm eager to continue this journey and keep contributing to the conversation.
I realize I am a little late to the party, having joined in 2015, almost 10 years late. However, I am thrilled to have reached 2,000 followers on Twitter in less than a year! All organic, real, flesh and blood followers that I can interact with. It really is amazing to have connected with all these inspiring people. I'm so grateful!
Follow me at @aesphi to join the growing community!
If you liked this article, subscribe to receive the Aesthetic Philosophies newsletter.