Are you wondering what 2018 will bring? Only one thing is certain, and that is more purple! The Pantone Color Institute announces "Ultra Violet" as its Pantone Color of the Year 2018. A blue-based purple they describe as "inventive and imaginative," lighting the way to the future.
The Color of the Year 2018 is…PANTONE 18-3838 Ultra Violet!https://t.co/ciwdTYqoIC

— PANTONE (@pantone) December 7, 2017
"We are living in a time that requires inventiveness and imagination," explains Pantone's executive director, Leatrice Eiseman. "It is this kind of creative inspiration that is indigenous to PANTONE 18-3838 Ultra Violet." This is a big shift in mood from 2017's color of the year "Greenery," which Pantone described as providing "the reassurance we yearn for amid a tumultuous social and political environment." Time Magazine sums it quite well. "If 2017 required reassurance, 2018 requires ambition and forward-thinking."
Pantone seeks to put the politics aside and encourage creativity with Ultra Violet. This hue of purple draws inspiration from musical icons such as Prince, David Bowie, and Jimi Hendrix. Laurie Pressman, Vice President of the Pantone Color Institute says, "designers and brands should feel empowered to use color to inspire and influence."
Ultra Violet in Graphic Design and Branding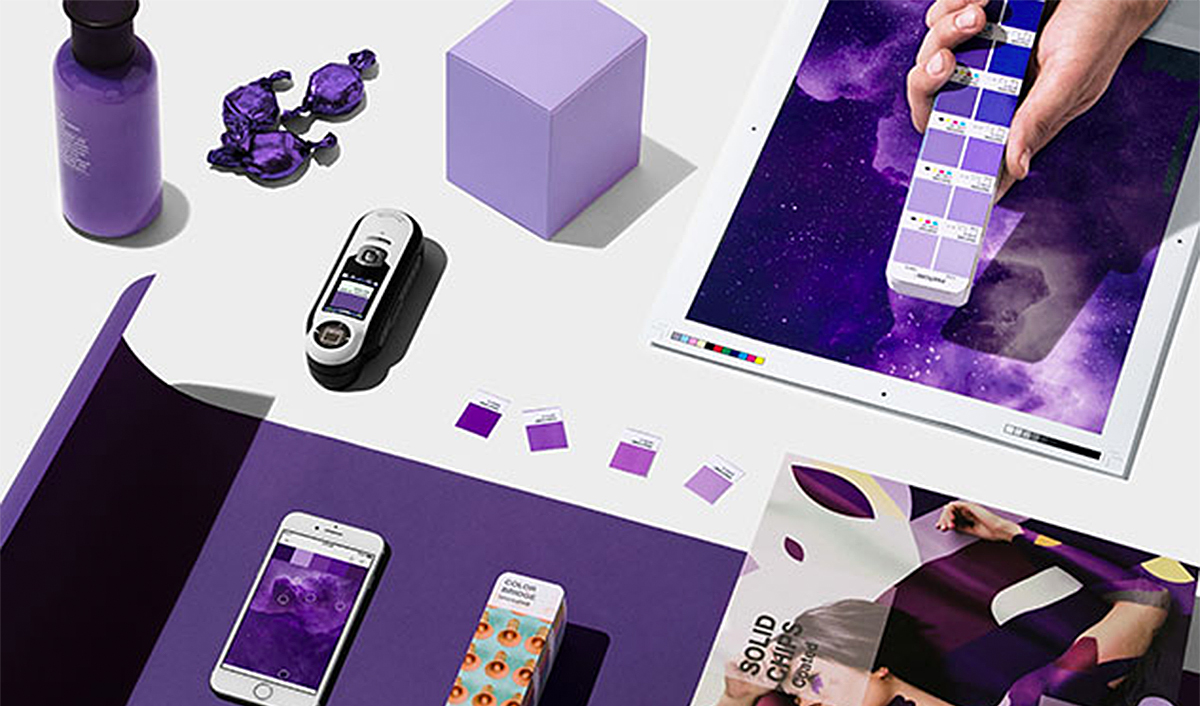 Shades of purple have long been associated with wisdom, independence, creativity, royalty, mystery, and magic. But, before you start using Ultra Violet in your graphic designs, always consider its appropriateness to the brand and target customer. Complex colors such as Ultra Violet tend to appeal to a specific audience. Color psychology research has found that purple is the second most liked color by women, and the top 3 most disliked color by men.
According to Pantone, "shades of Ultra Violet are increasingly used in packaging and graphic design by forward-looking brands in the CPG, luxury, and beauty worlds as well as by personalities and artists seeking to stand out." Think of brands like Ally bank, Yahoo!, Fedex, Twitch, Cadburry, Hallmark and how they employ purple to differentiate themselves from competitors.
So if you are looking to convey originality and confidence in your graphic designs, and if it is appropriate for your brand and customers, then Ultra Violet will give you the edge you seek.
If you liked this article, subscribe to receive the Aesthetic Philosophies newsletter.