Project
The client is a historic site located a short drive outside of New Orleans. It offers guided tours of the beautifully restored plantation house, home to a few important names in Louisiana history. Visitors also get to explore the enchanting grounds featuring a collection of 200-year-old live oak trees, see historic exhibits, and witness period demonstrations.
Our job was to redesign their brochure to include new information about their growing list of activities and amenities. The brochure is available on site as well as in visitor centers in the city of New Orleans. The new brochure design needed to reflect their brand identity and redesigned website.
Feedback
"Aesthetic Philosophies did a wonderful job designing our new Destrehan Plantation brochure. We added many new features to our site in the past few months and wanted to find a way to showcase that to our potential visitors. The design layout and high quality of the brochure reflects the impressive image that we want to convey. Thanks for a job well done!"
Brochure Design Front and Back Covers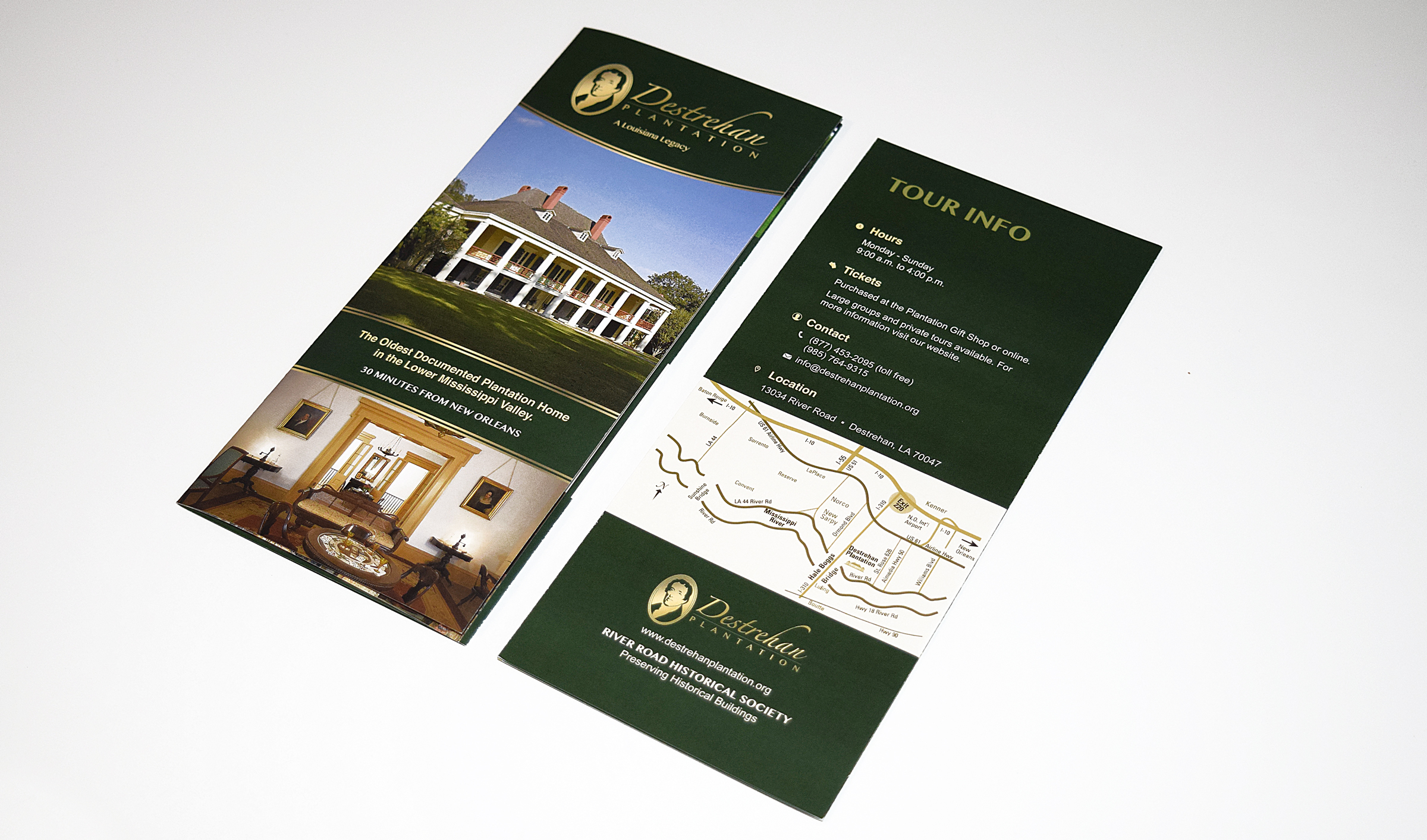 Brochure Design / Inside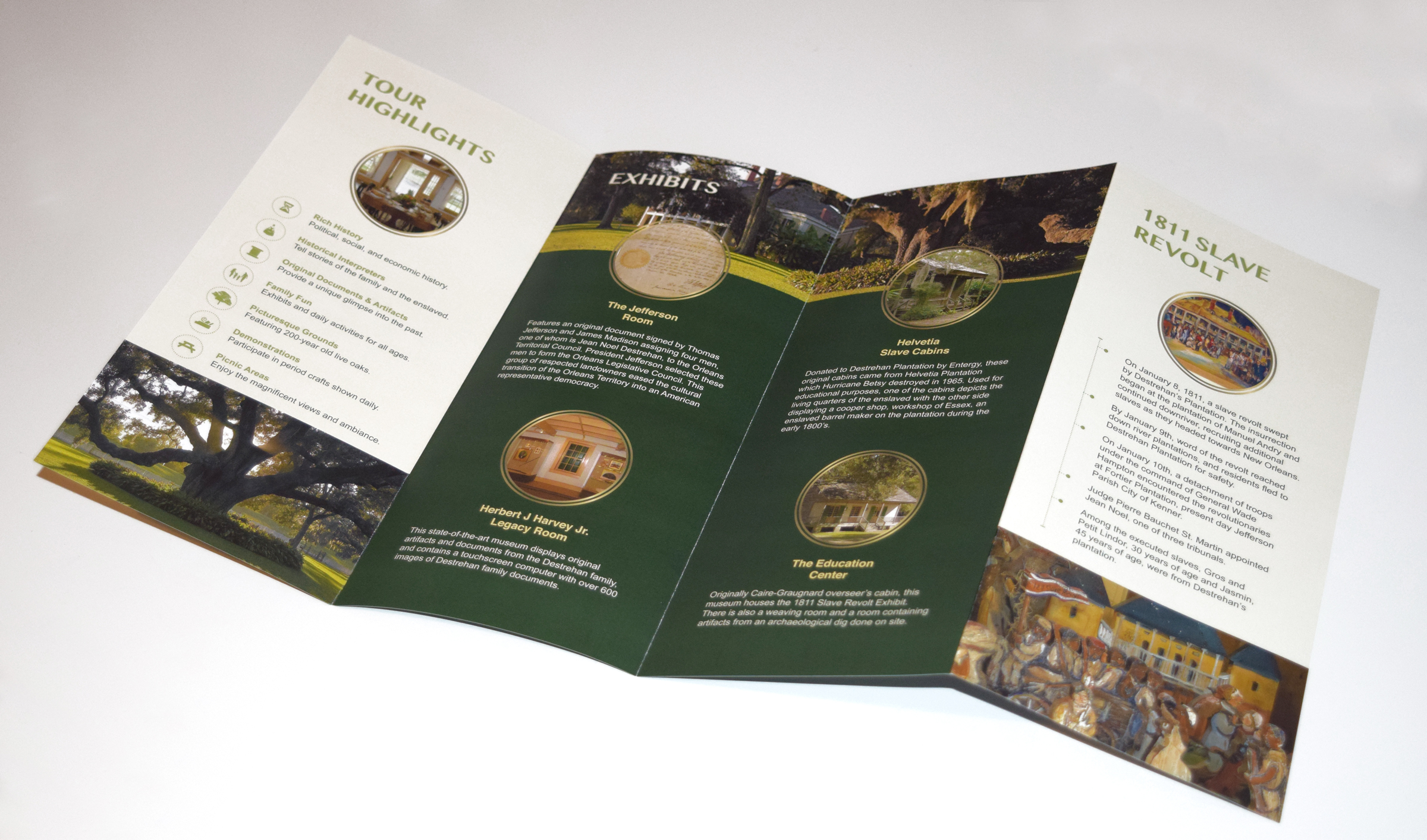 Brochure Design / Outside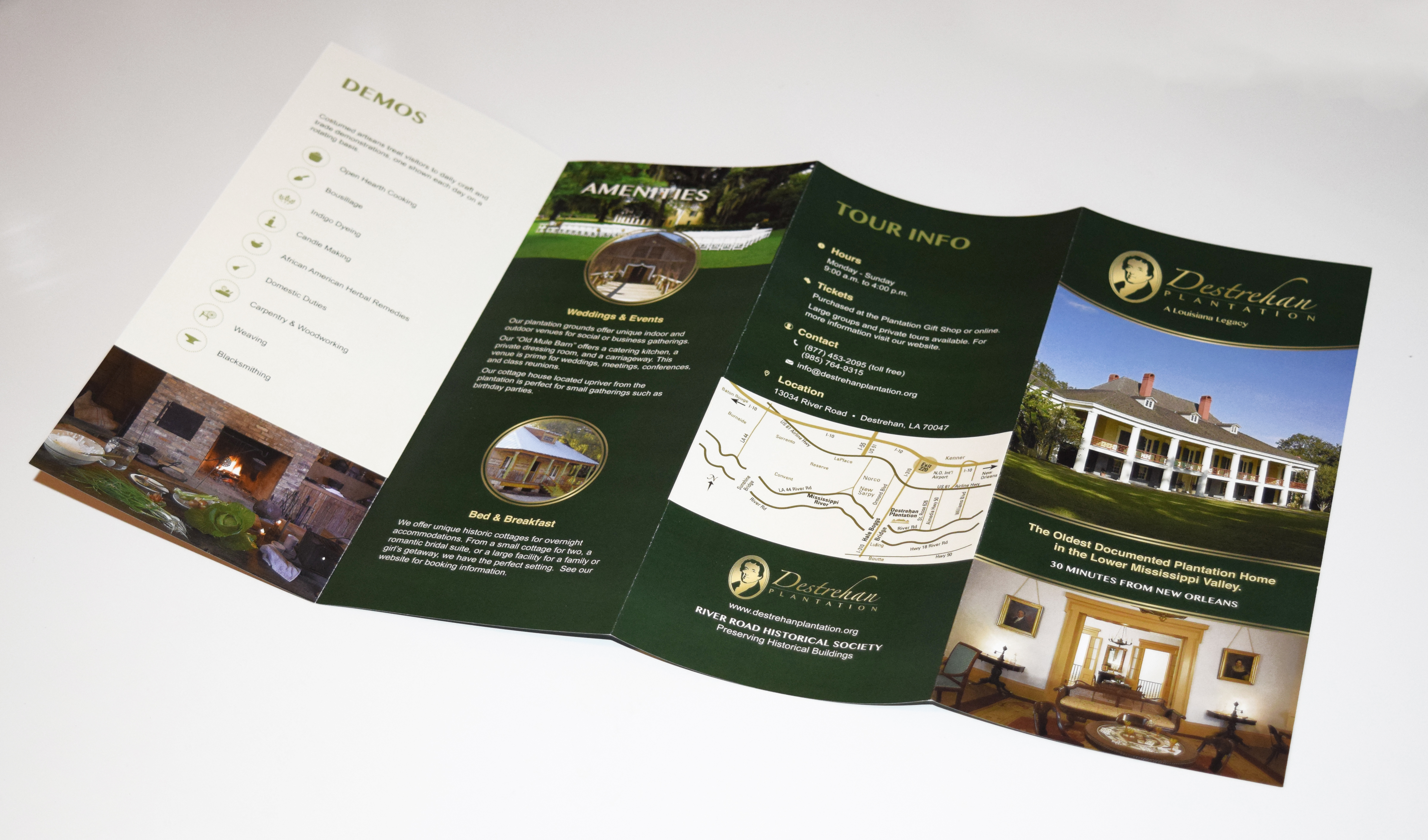 Brochure Design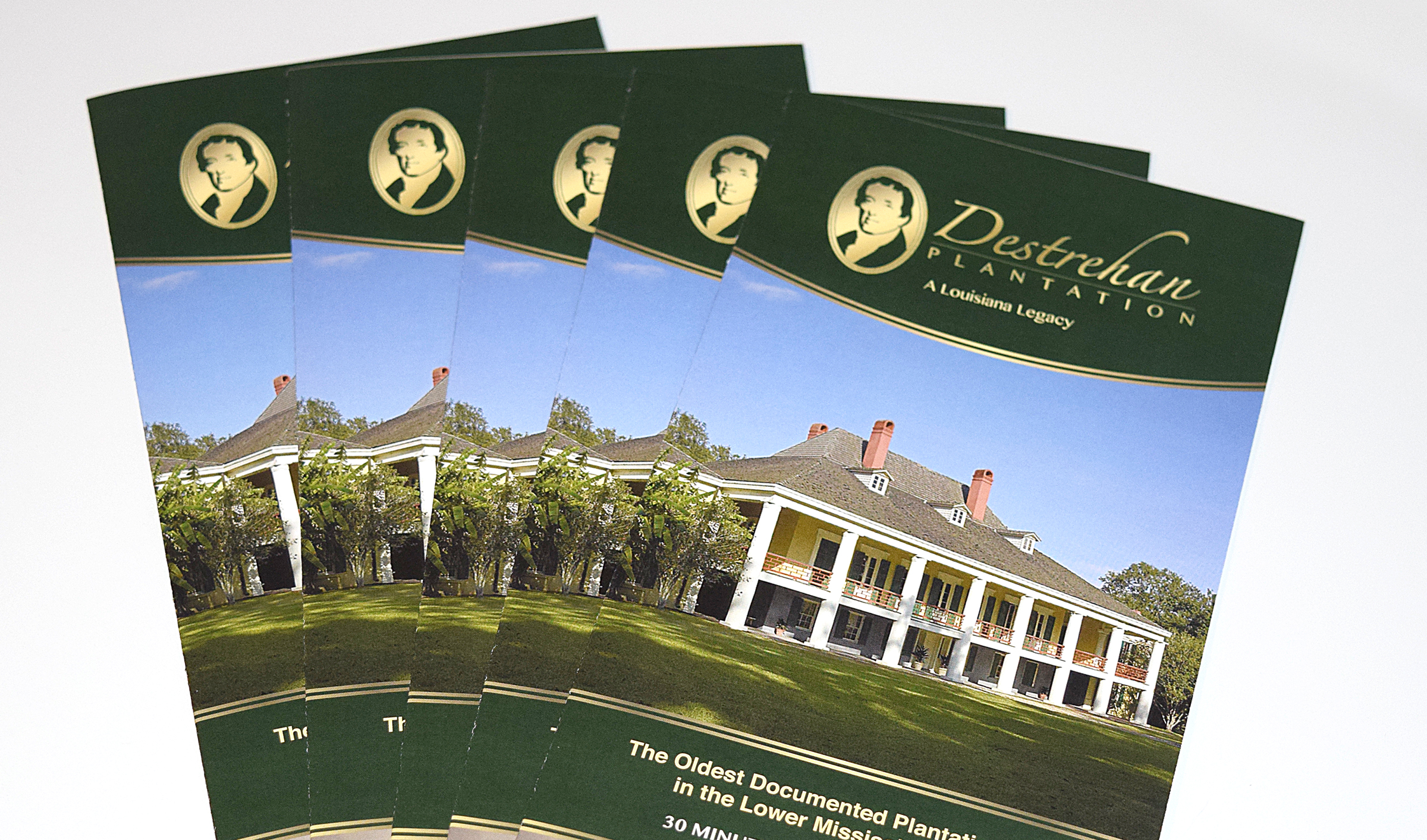 Brochures on Display at Plantation's Gift Shop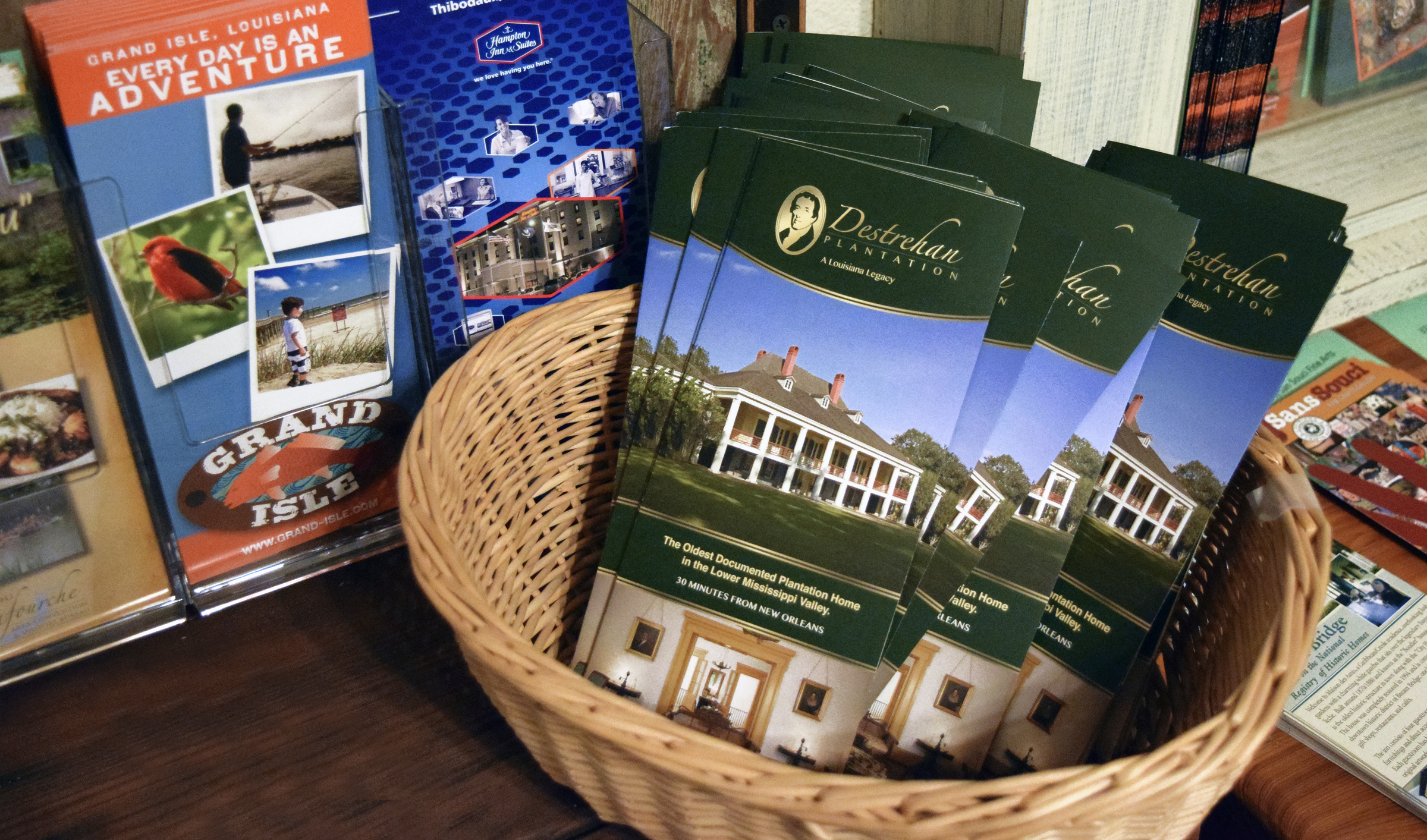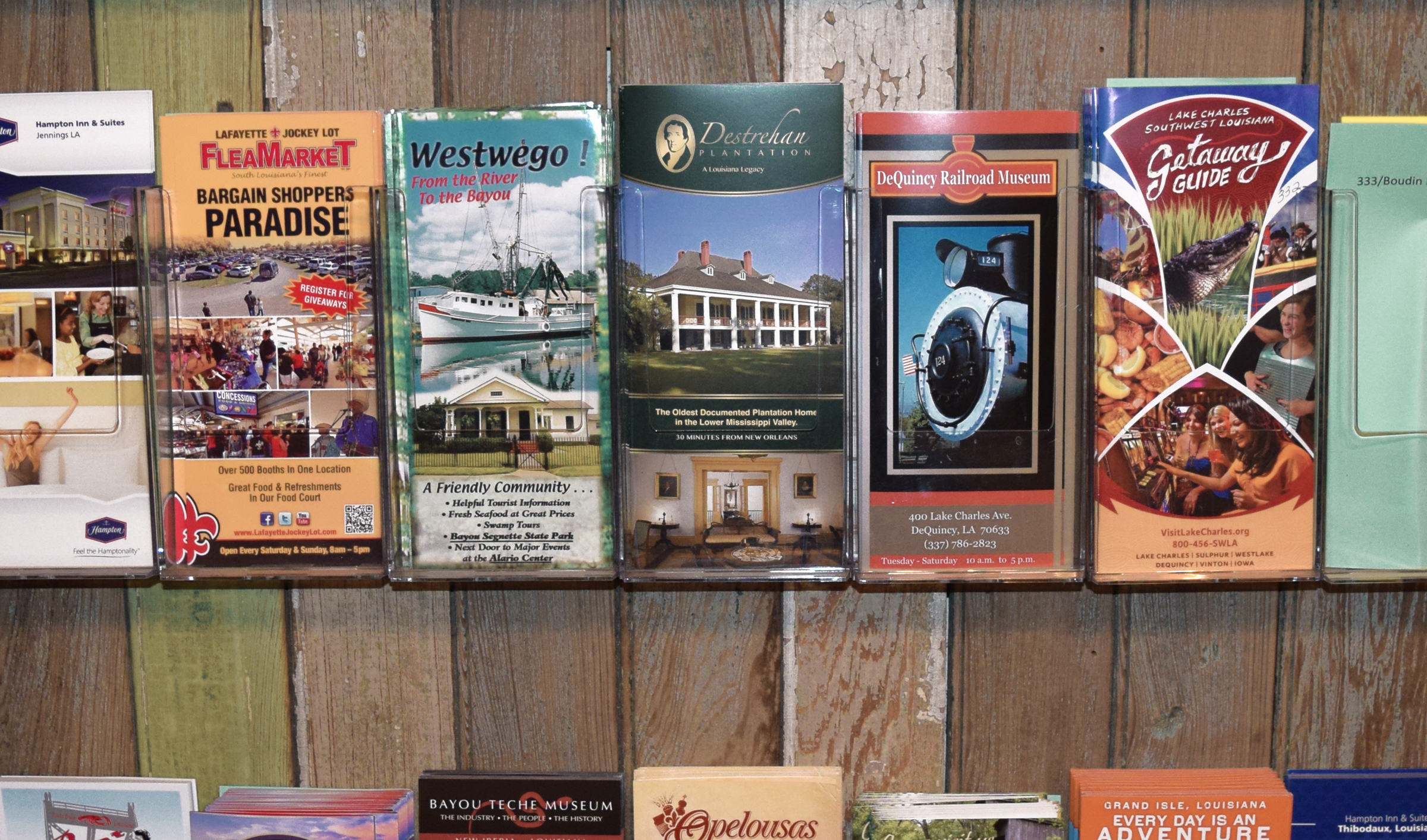 Brochure Design and Layout