I'm a professional Logo Designer with over 10 years of experience. Here's a look at my logo design process.
Designing Your Logo
Logo design is a complex creative process that requires several steps to achieve a remarkable result that is effective, targets the right market, reflects your brand, and stands out from the crowd. Thus the logo design process requires time, research, analysis, thought, and careful attention to detail.
Your business logo is the core of your brand. A poorly designed logo can generate negative perceptions of your business. However, a professionally designed logo will give your business the attention it deserves by attracting and impressing the right customers.
Related: Why Small Businesses Need Strong Logos
Related: What Makes a Logo Great?
Below is a brief overview of the process that I believe delivers a remarkable and successful logo design. You can read client testimonials that confirm my work and experience. You may also contact me if you have any questions.
1. The Creative Brief
The first step is to get acquainted with your business, target market, and goals. I will send you a questionnaire designed to gather as much details about your business as possible. That information is then used to define a creative brief containing specific goals and direction that guide me during the design stage.
A genuine and concise creative brief allows me to design a logo that reflects your business and communicates the right message to the right target market.
2. Research & Discovery
This step is one of the most important parts of the process. This is when I research and study your company, competitors, industry, the people you are targeting, trends, etc. In addition, I evaluate your competitors' branding to ensure I create a distinctive logo and brand identity that sets you apart.
3. Sketching Ideas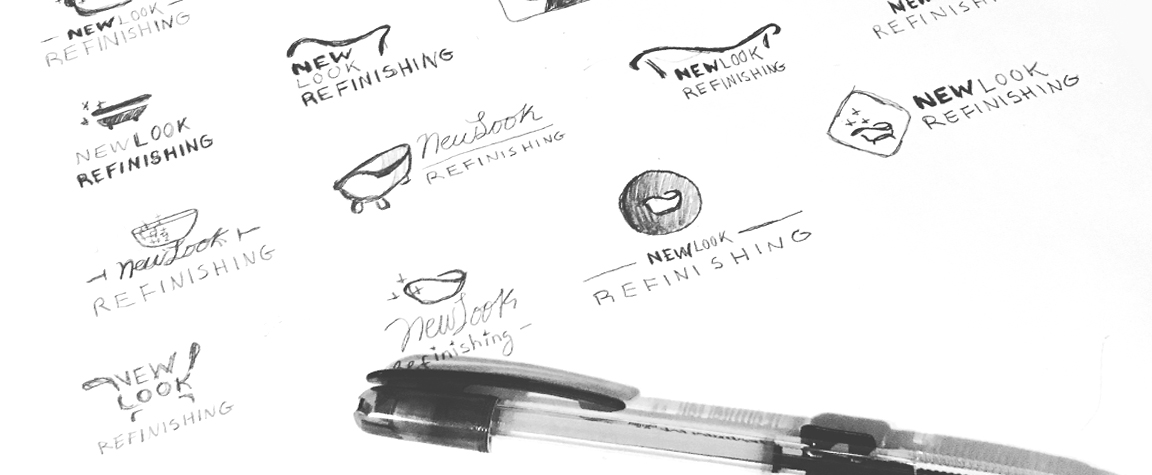 This is where the design phase begins, and for me it starts with sketching ideas and word mapping on paper. The process varies from project to project and can generate very random and outlandish designs. However, it allows for a quicker and more fluid brainstorming of ideas. This also streamlines the design process as only the best ideas proceed onto the next step.
4. Logo Design Concepts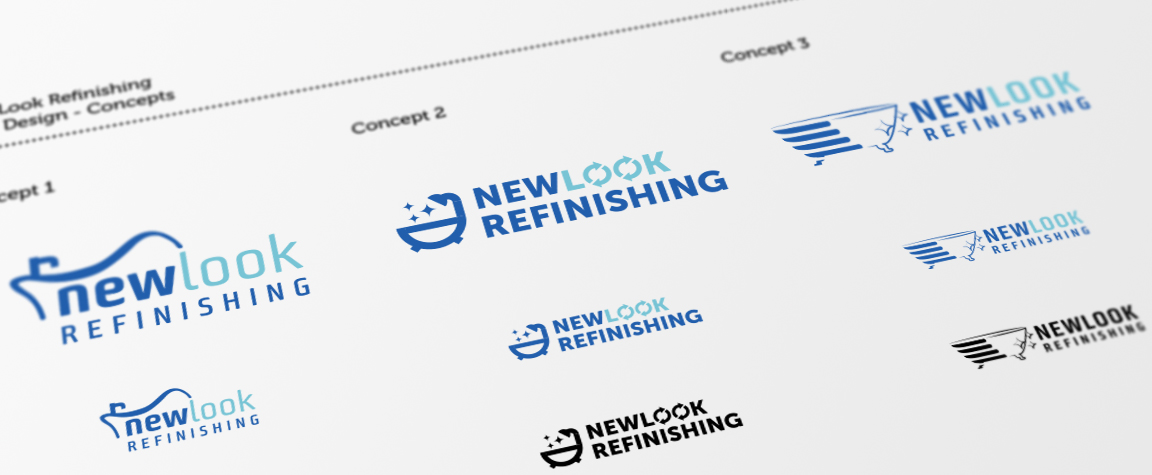 The best sketches are then chosen for further exploration. In other words, they are polished and rendered into logo design concepts. Normally the number of ideas developed into logo design concepts are between 3-4. In order to focus on form and design, these logo concepts are rendered exclusively in black and white.
Note: In some cases, where specific brand colors are defined, color will be included with the logo design concepts.
5. Presentation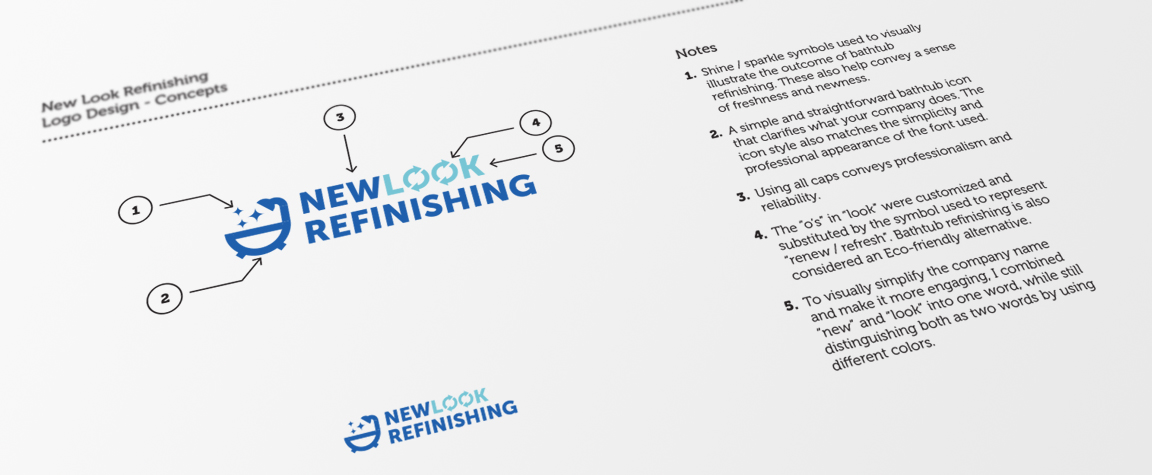 A presentation is then prepared for you to review. This will include the 3-4 logo design concepts mentioned previously. The presentation contains details about the design of each concept. In addition, it will include branding mockups based on your business for each logo concept. These are designed to help you visualize the logo designs on various applications (website, shirt, storefront, stationary, etc.).
6. Revisions
Once you have reviewed the presentation, you will choose one logo concepts to pursue further. I will then apply any edits / changes based on your feedback.
7. Color Exploration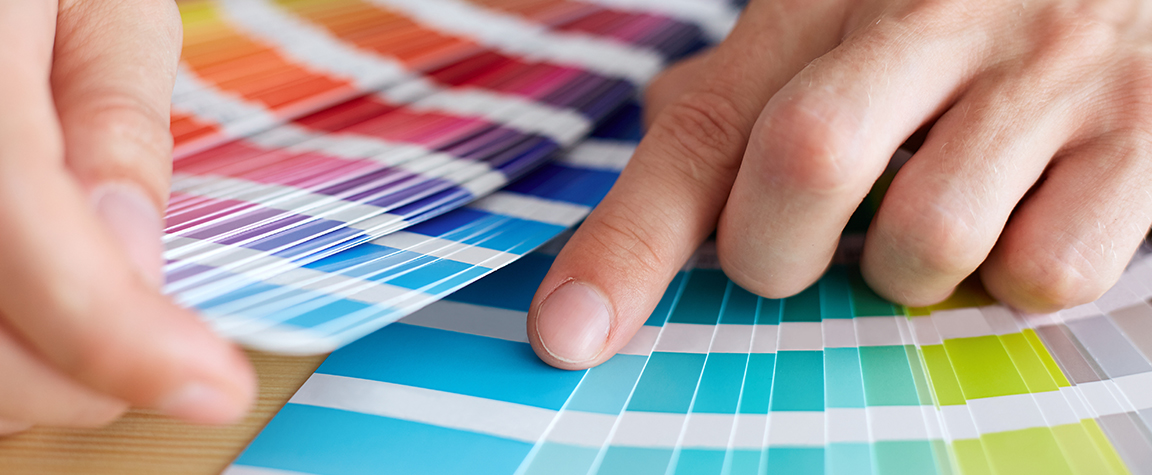 This is where I take the selected logo concept and provide you with 3-4 color variations based on information from the creative brief and research. The presentation is then updated to include color versions, and you will choose one concept as your final logo design.
Note: In some cases, where specific colors are defined, color will be included with the logo design concepts.
8. Final Approval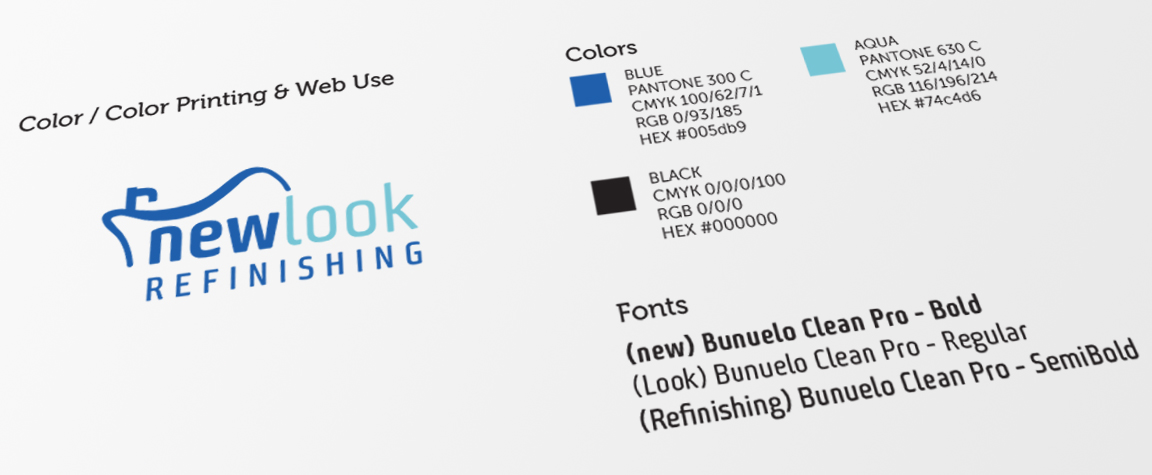 The selected logo design is then used to prepare the Logo Design Style Guide. This document provides specifics on how to use your new logo on various applications, defines Pantone colors and typefaces used, and helps you make the most of your logo as your brand grows. I typically prepare the Logo Design Style Guide and send it to you for a final approval.
9. Delivery of Files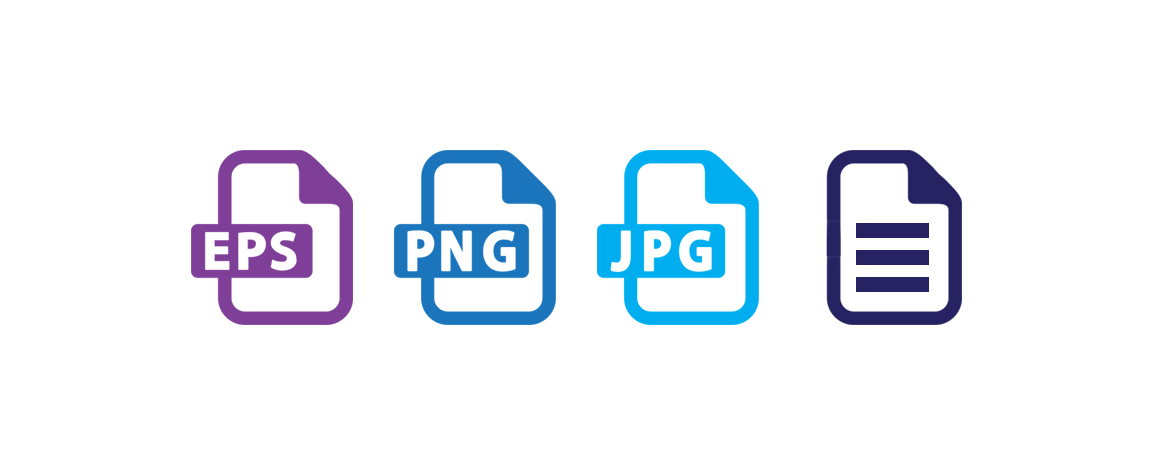 Once the final approval and payment are received, all the creative work produced by the Aesthetic Philosophies becomes your property. You will receive the following:

Full Ownership
You own all the work
Full license to reproduce any work

Source Vector Files
Adobe Illustrator files
EPS files
Color, black, and white versions

High Resolution Files
300 dpi (for printing)
JPG and PNG
Color, black, and white versions

Web Resolution Files
72 ppi (for website)
JPG and PNG
Color, black, and white versions

Social Media Profile Image
Color and inverted versions
400 x 400 pixels
Suitable for all social networks

Logo Style Guide
Defines how to best use your new logo
Colors used
Fonts used
10. Support
Sometimes you may need help understanding how all of your logo design files work, and that's okay. As part of our new relationship, you will have my ongoing support shall you need assistance with or have questions about your logo files.