One of the things few small business owners understand about logo design is what it should accomplish. For the most part they want a logo that is trendy, looks good, and describes their business. While focusing on these aspects they lose sight of what a small business logo should accomplish. And the sole purpose of any logo design is to identify.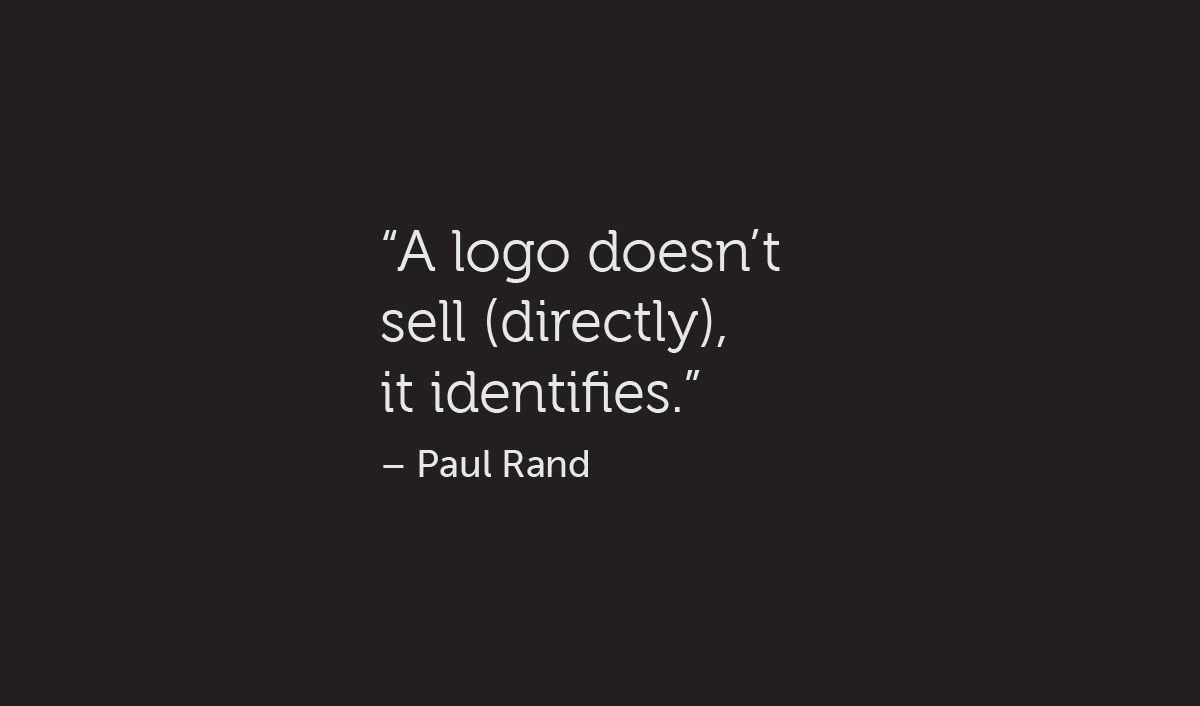 One of my favorite quotes from Paul Rand, one of the world's greatest graphic designers, sums up well the basic function of a logo.
"A logo is a flag, a signature, an escutcheon, a street sign. A logo does not sell (directly), it identifies. A logo is rarely a description of a business. A logo derives meaning from the quality of the thing it symbolizes, not the other way around. A logo is less important than the product it signifies; what it represents is more important than what it looks like. The subject matter of a logo can be almost anything."
In essence, a logo visually presents your brand to customers in a meaningful and creative way as well as visibly distinguishes your business from others. Below are 5 goals a small business logo design should accomplish.
Related: Why Small Businesses Need Strong Logos
1. The Logo Should Identify, Not Describe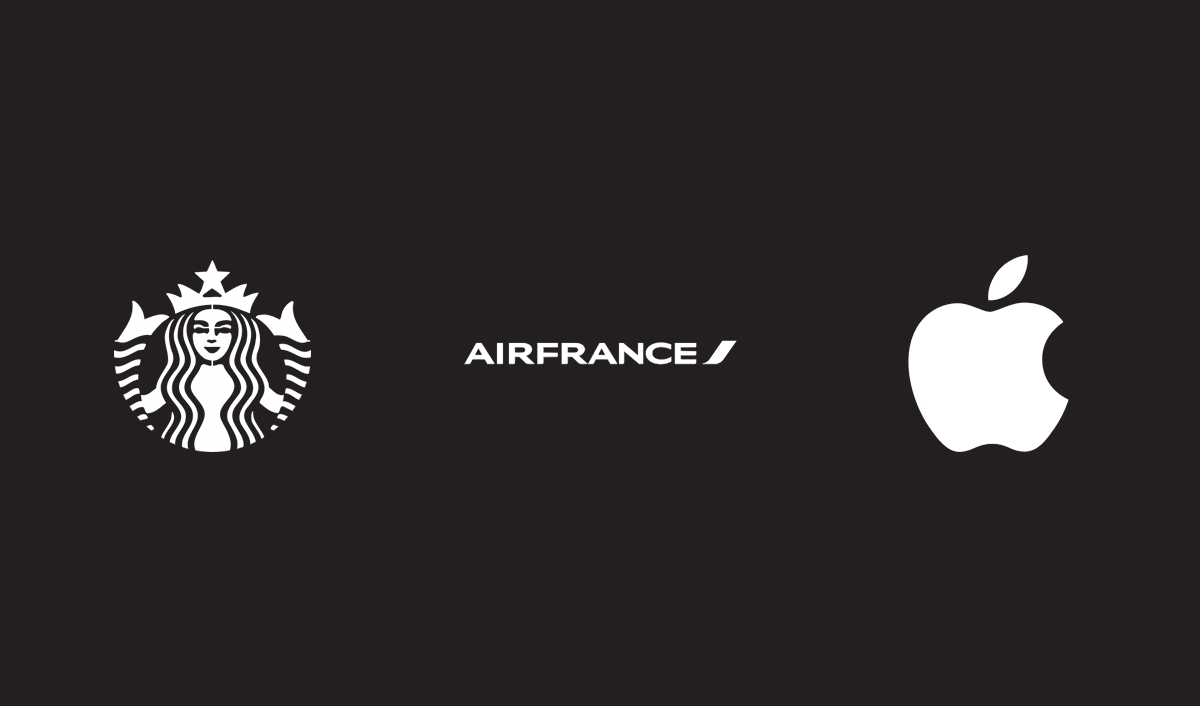 The sole purpose of a logo is to identify. That's all. Often small business owners make the assumption that their business logo should describe or explain what their business does. But as Paul Rand's quote mentions above, this is rarely the case. So, the primary goal of a small business logo is to identify and differentiate. Your logo is designed to help new and existing customers identify your business. It serves as a reminder to customers of where a product comes from. So instead of having a logo that literally describes what your business does aim for a logo design that conveys the feelings and image you want associated with your brand.
Your logo is the face of your small business. It should of course be appropriate and reflect your brand in a creative way, but it doesn't have to be literal to do that. For instance, the Apple logo isn't a computer, the Starbucks logo isn't a cup of coffee, and the Air France logo isn't an airplane. Think about adjectives that describe your business, facts or benefits that make it unique, and qualities that appeal to your customers and use that information to add meaning to your business logo. The symbols / imagery used in the logos for companies like Apple, Starbucks, and Air France provide a distinctive identity and convey a specific image that resonates with their customers rather than sells to them.
Related: 5 Reasons Why Small Businesses Need a Solid Visual Brand Identity
2. The Logo Should Help with Name Recall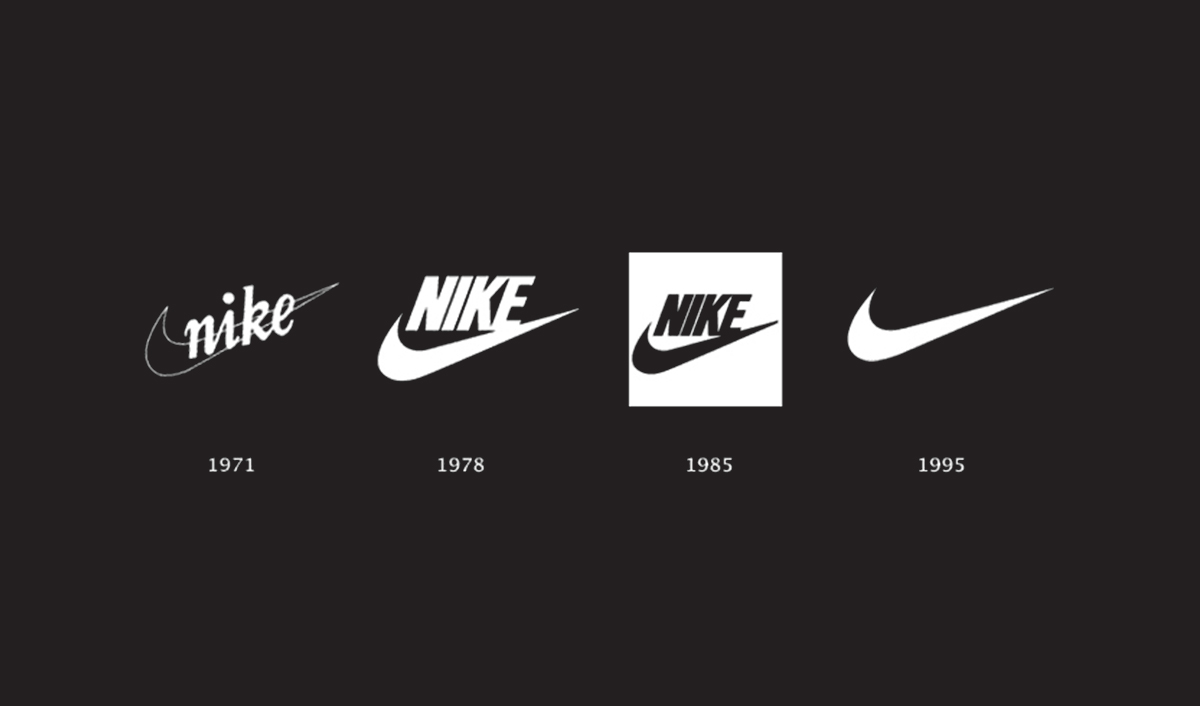 According to a recent Newsday article, name recall is very important for every small business. Therefore, the most effective logo design for a small business should feature both a wordmark (the name of the business) and a memorable symbol. There is the option of using a wordmark only, but this usually works best for businesses with a very unique name. Having a symbol is a useful tool for creating a logo that people remember. David Airey, graphic designer and author of Logo Design Love, confirms that a wordmark and a symbol is an ideal logo design recipe for a small business working towards acquiring name recognition.
There are a few companies out there whose logos are simple symbols without a wordmark. Let's look at Nike for example, their iconic "swoosh" is recognizable worldwide. The logo however, didn't start out that way. The original logo design featured the name of the brand as well as the swoosh. Through the years and a lot of advertising efforts Nike has been able to simplify their logo design to just the swoosh. That is because the swoosh has become synonymous with the name Nike. But until your business has achieved that level of name recall, your logo should include your business name along with a distinguishing and simple symbol that helps boost memorability.
Related: How to Create Better Logos
3. The Logo Design Should Aim for Longevity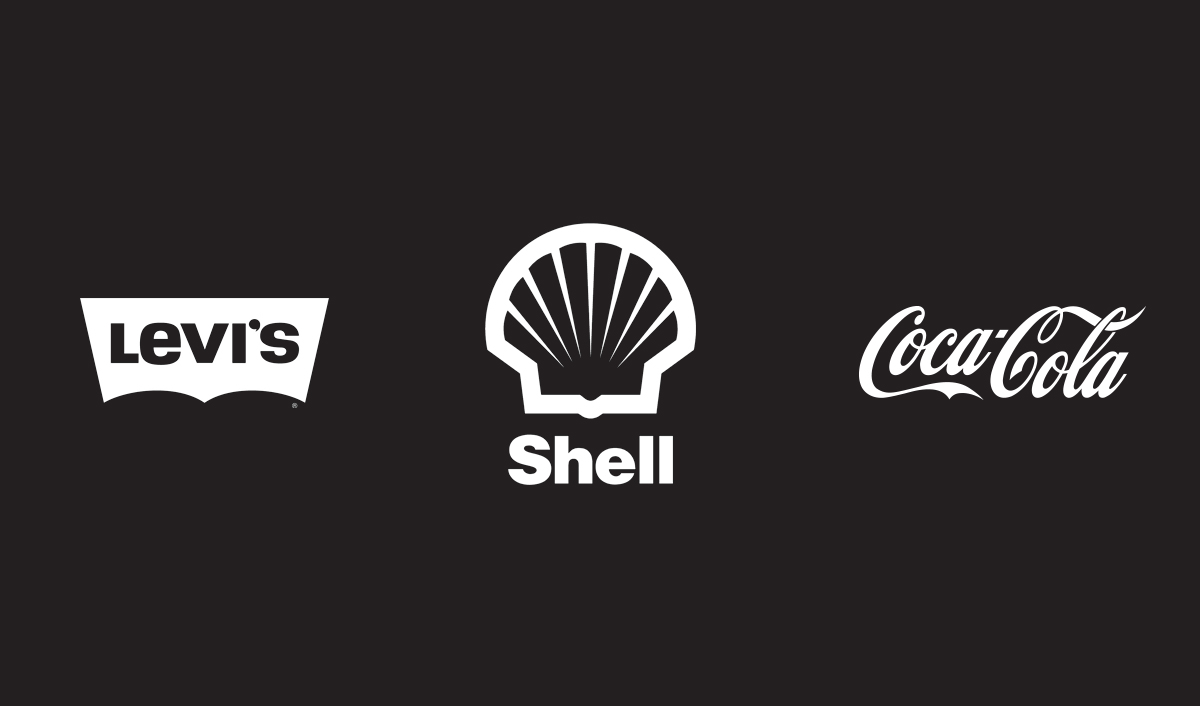 Logo design is an essential investment that any small business should make. A surefire way to ensure the investment is worthwhile is to enlist the help of an experienced logo designer. A professional logo designer knows how to create a logo that stands the test of time by implementing logo design best practices and principles. Online logo makers allow you to design a logo yourself using predetermined graphics and fonts. And while these kind of resources can be helpful to a small business with a tight budget, the end product looks generic and unimpressive, which could lead to several redesigns. This could also incur additional costs if you need to reproduce signage, business cards, labels, promotional items, etc. So you risk wasting valuable resources such as time, energy, and money in something that doesn't have much value. A professional logo designer can help reduce that risk because he or she is more likely to get your logo designed well from the start and create something that endures.
Another way to achieve longevity is to focus on creating a logo that reflects your brand rather than using cool new trends. It's easy to give in to trends because trends are set for a reason. And that reason is to stand out from what has been done before. However, the downfall of trends is that they are temporary, go out of style fast, and what's even worse is that everyone else starts doing the same. So to avoid constant logo redesigns, blending in with others, and confusing your customer base, it is best that your logo prioritizes reflecting your brand over being trendy. In fact, the only trend experts agree is very effective in logo design is simplicity.
Related: What Makes a Logo Great?
4. The Logo Should be Simple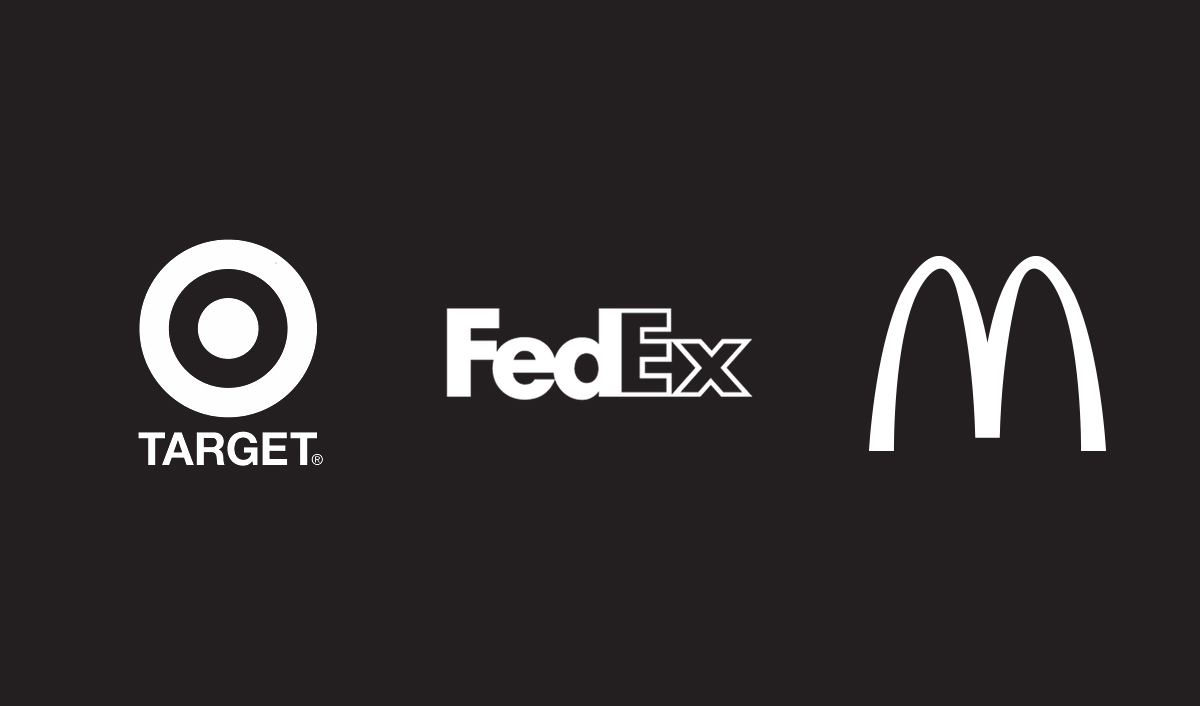 Keeping your logo simple accomplishes two important goals: Flexibility and Memorability. Logos nowadays are used in a large variety of applications, from websites to billboards, promotional products, and mobile apps. So a simple and flexible design ensures that the logo works in small and large applications. A recent study of approximately 2,000 logos from the Inc. 5,000 list of America's fastest growing companies found that the vast majority of these logos were simple, minimal, clean, and scalable without losing detail. The best way to ensure flexibility is to avoid adding intricate details that do not add value to the design. When it comes to design and logo design in particular, less is more.
Simplicity also yields memorability. Why does a memorable logo matter? A recent study conducted by a branding firm concluded that memorable logos are 13% more likely to get the attention of customers, 7% more likely to make them interested in the brand, and 6% more likely to imply the company is more unique than others. The study also revealed that the word most used to describe memorable logos was "simple". If you examine the 10 most memorable brand logos you will notice that their design is very simple and minimalist. Therefore, as evidence has shown, a simple logo design makes it easier for your customers to remember your brand.
Related: The Logo Design Process
5. The Logo Should be Distinctive, Not Copy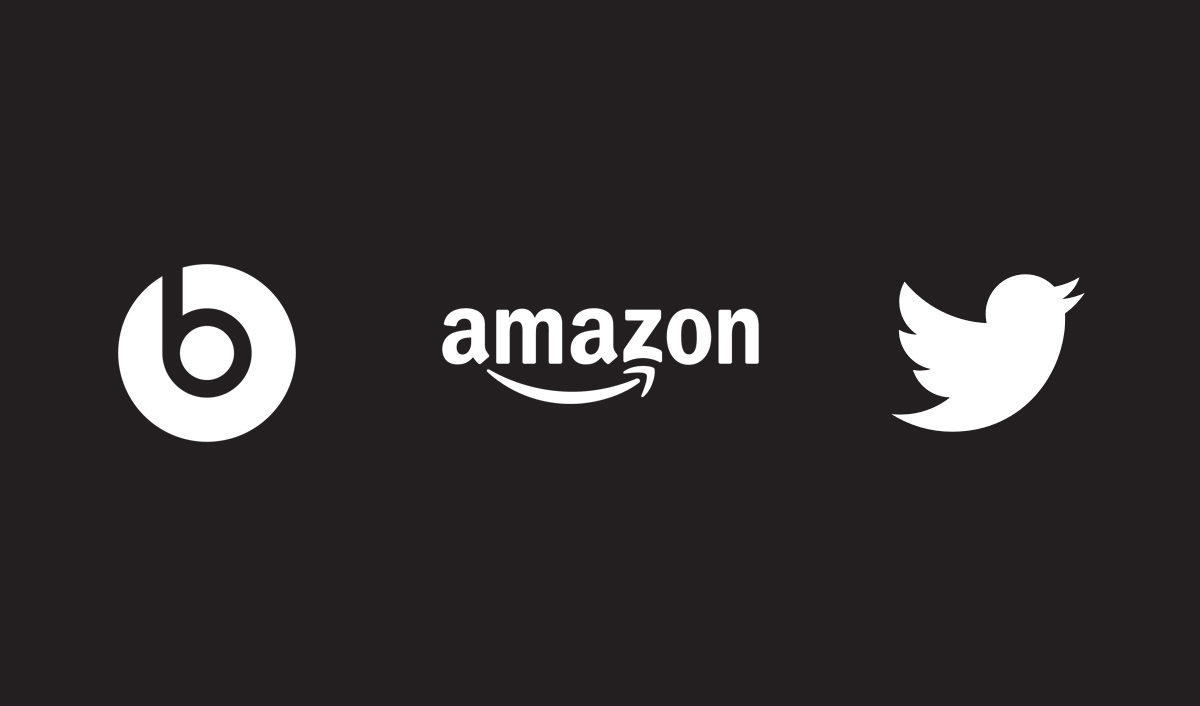 Imitation may be the best form of flattery in some cases, however when it comes to logo design, imitation is never good. In fact, imitation can end up confusing your customers. Again, the primary purpose of any logo is to identify. You cannot distinguish your small business if your logo looks similar to someone else's logo. The goal with a logo should always be to have something distinctive that sets you apart.
There has been a lot of debate about whether the Michael Jordan's Jumpman logo and Rob Gronkowki's logo are too similar. Even though both logos are different, they still share a lot of similarities that even Nike has said confusion is very likely. As a small business you cannot afford confusion. Your business logo has only a few seconds of your customers' attention. And in that time it should clearly identify your business.
Related: 3 Doubts Clients Have About Logo Design and How to Refute Them
Final Thoughts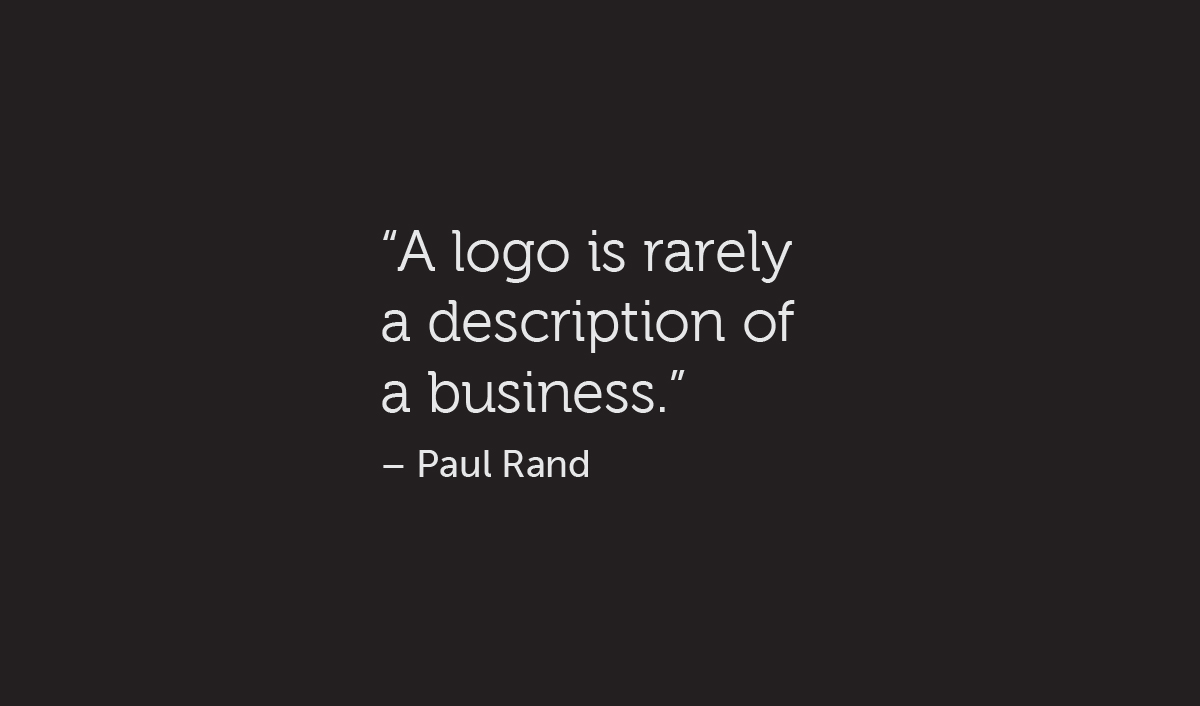 Keep in mind that your logo is the face of your business. Aim to create a logo that makes a statement rather than sells your business. Think about how you want your business to be perceived by the public and apply those ideas to the logo design. Strive to keep your logo simple and make it unique. Invest the resources needed to create a logo design that endures. Your logo plays an important role in influencing customer perceptions and attracting customers to your small business, so make it count.
If you liked this article, subscribe to receive the Aesthetic Philosophies newsletter.