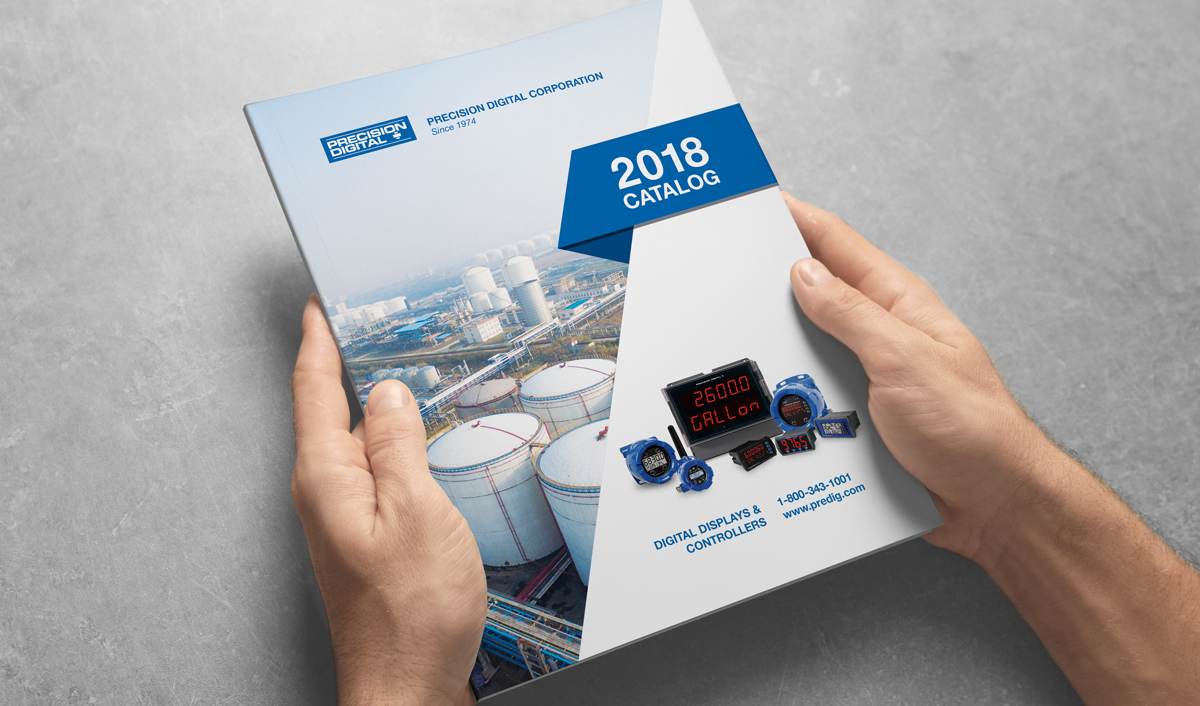 Precision Digital 2018 Catalog
Client
Project
Precision Digital manufactures digital display and control instrumentation used in various industrial processes worldwide. For over forty years they have engineered a wide range of products that serve the oil and gas, chemical, wastewater, and process control and automation industries.
Precision Digital's salespeople and distributors often use the catalog to sell and specify products during sales calls. Even in today's digital-first world, the printed Precision Digital catalog remains an important and effective sales tool. As a result, their catalog is updated each year and remains their most popular piece of marketing literature among distributors.
For the last 9 years, I have worked directly with the President of Precision Digital to design and maintain their catalog. Each year the catalog's page count has increased steadily to reflect their growing product line. The challenge in the 2018 revision was to reduce the catalog's page count in an effort to keep the catalog brief. Thus, we decided to combine on one page similar products that function the same but come in different enclosure versions such as explosion-proof, wall-mount, and 1/8 DIN panel mount. Doing so reduced the page count from 64 to 48, eliminating 16 pages total. This also saved them approximately $2,100 in printing costs. In addition, having similar products on the same page gives the customer a better overview of their options, and the salesman has a better opportunity to upsell.
The design itself is minimalistic so that readers can find information easily without distractions. Neuro design principles were also implemented to maximize appeal and engagement. For example, our brains tend to pay attention to visual elements on the left side of our visual field first. Thus, I used photos of products facing left so that the display, the selling feature of each product, is what appears on the left visual field of each shot. This way readers focus on the display first, rather than the back of the case if the product were facing right. Another use of neuro design can be seen in the section headers. These not only use vibrant colors to distinguish each section, but also use "implied motion" through the use of angled rectangles. This makes the section headers more salient as well as suggest movement, non-consciously encouraging readers to flip through the catalog pages.
The end result is a sophisticated, more engaging, and more efficient catalog that will help Precision Digital continue to make a positive and lasting impression among distributors and customers alike.
Covers Design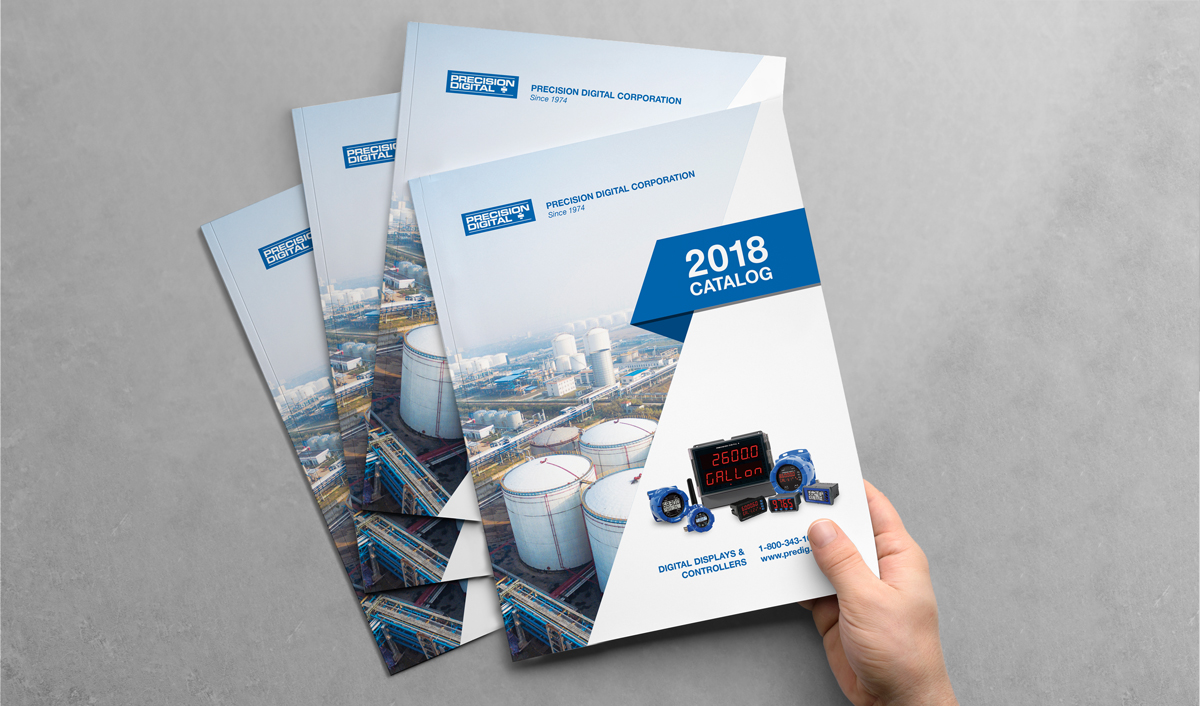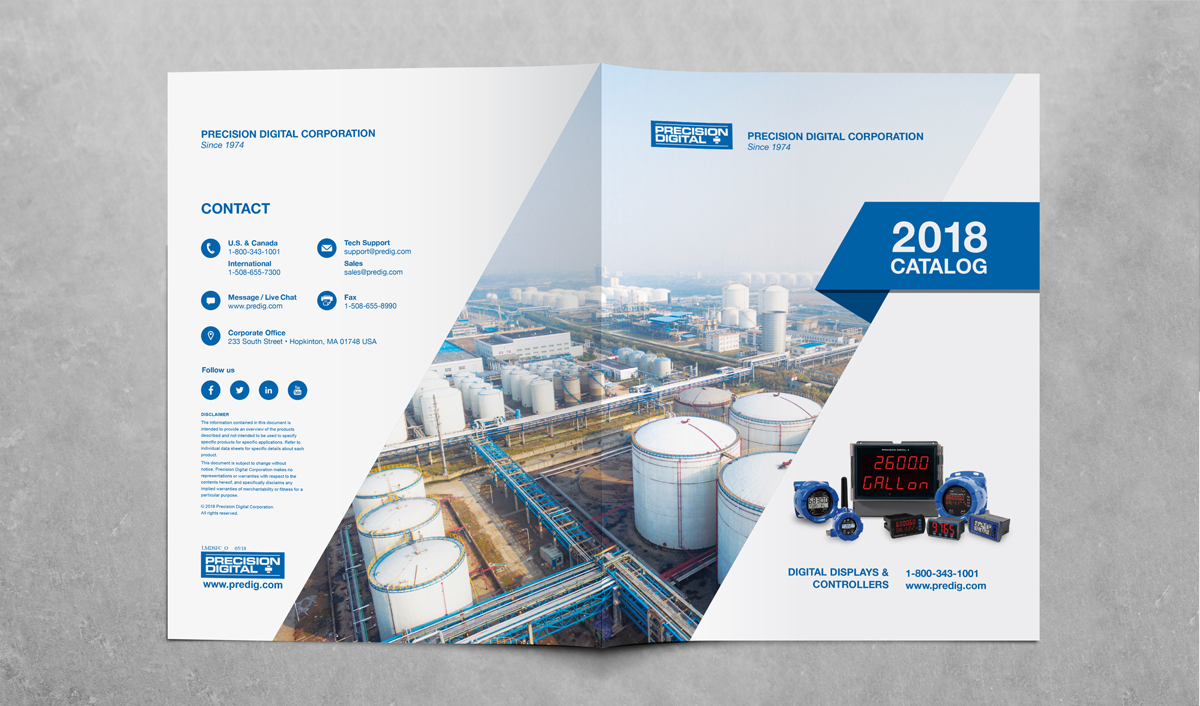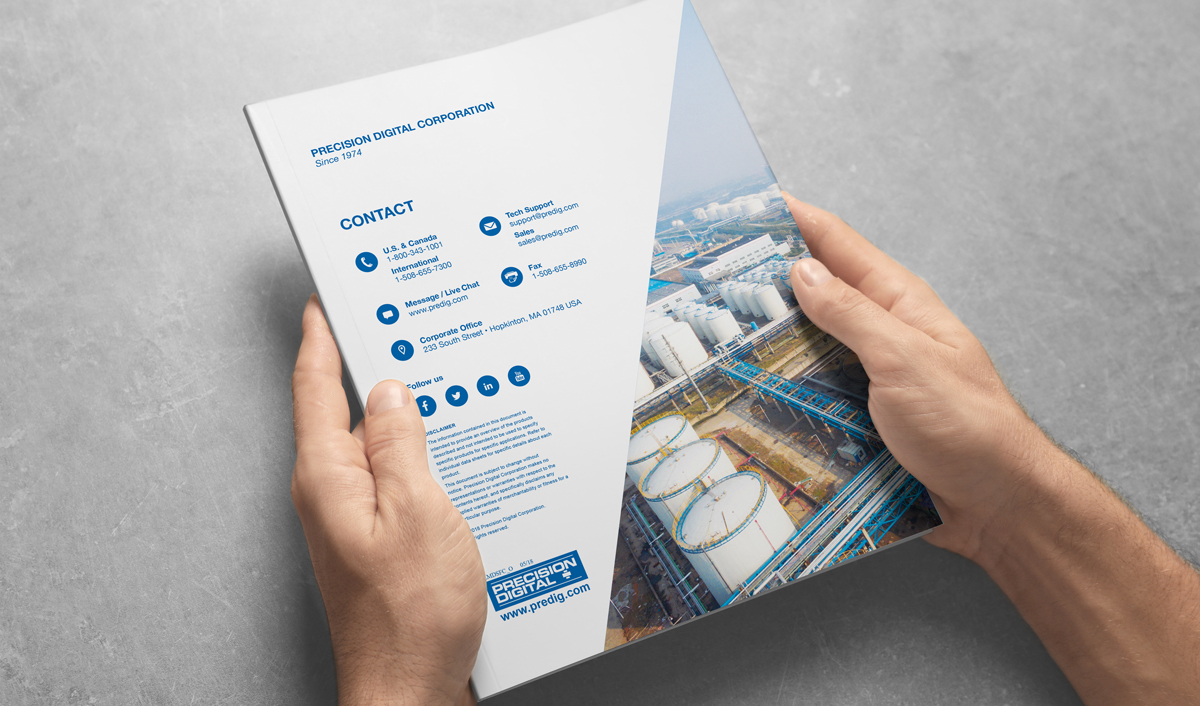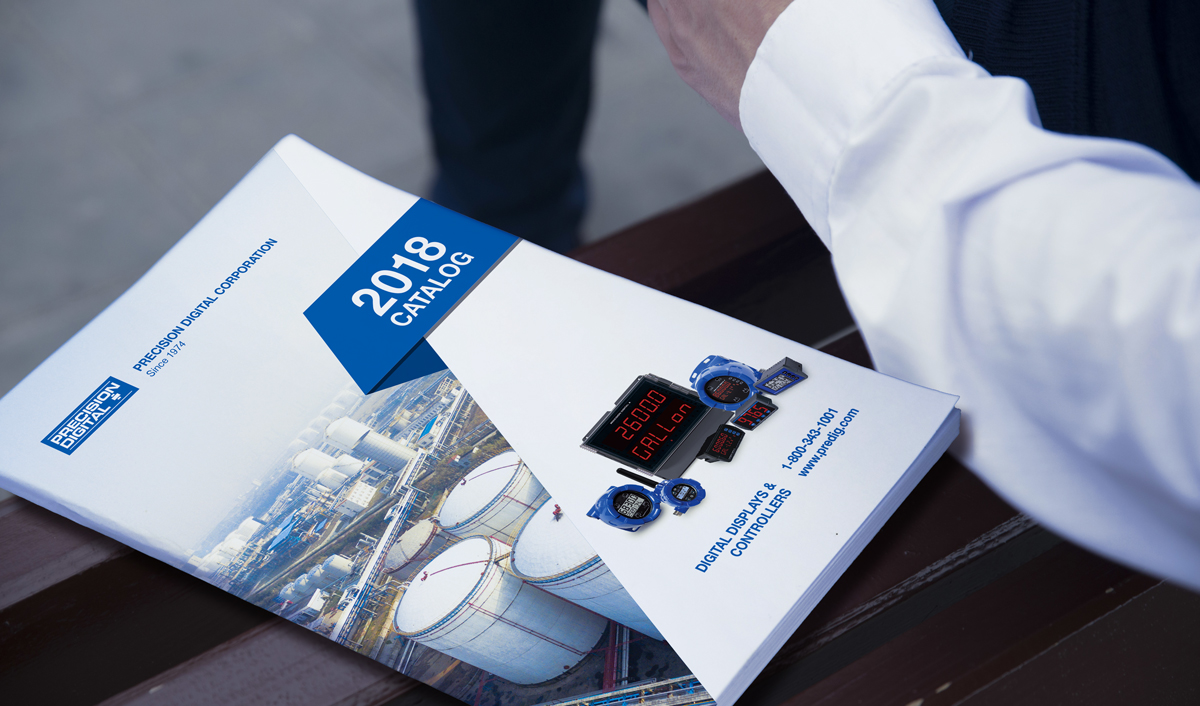 Branding Page / Table of Contents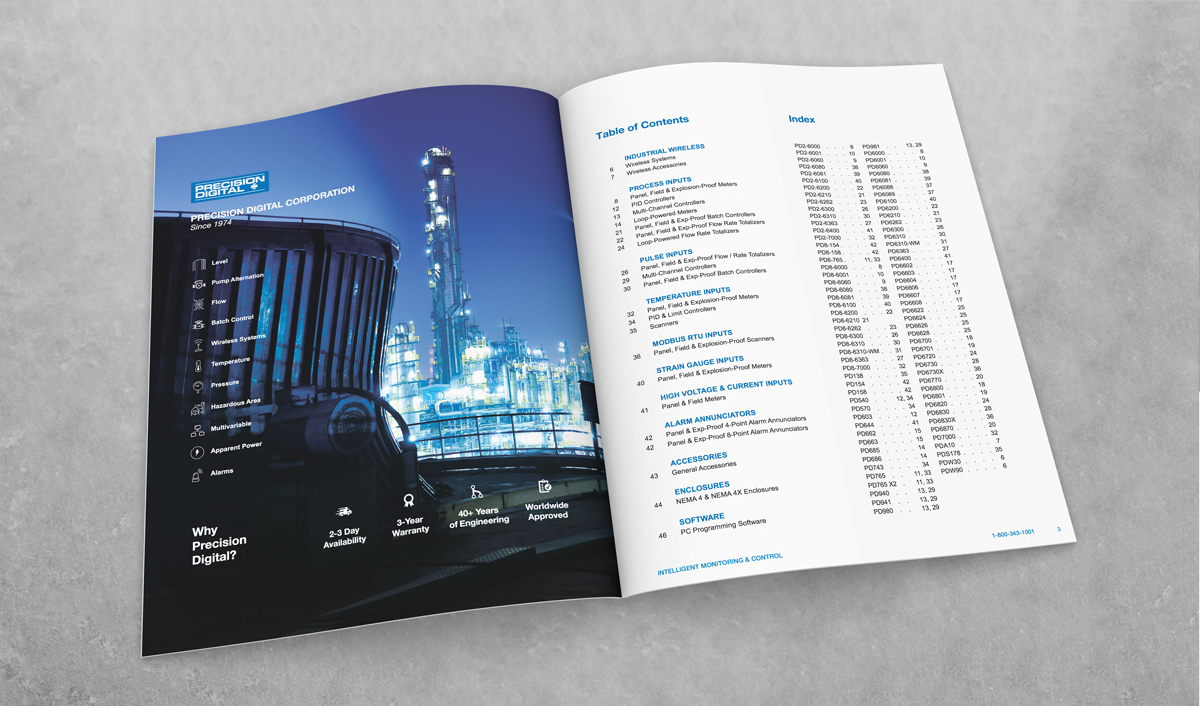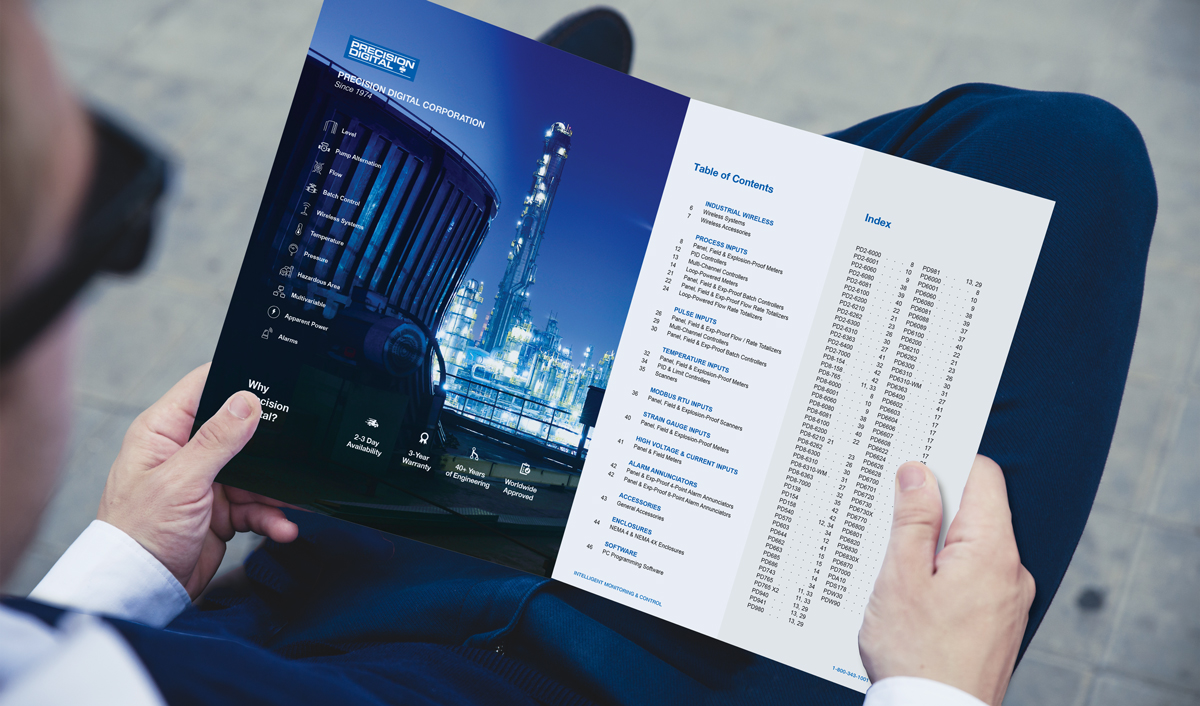 Editorial Pages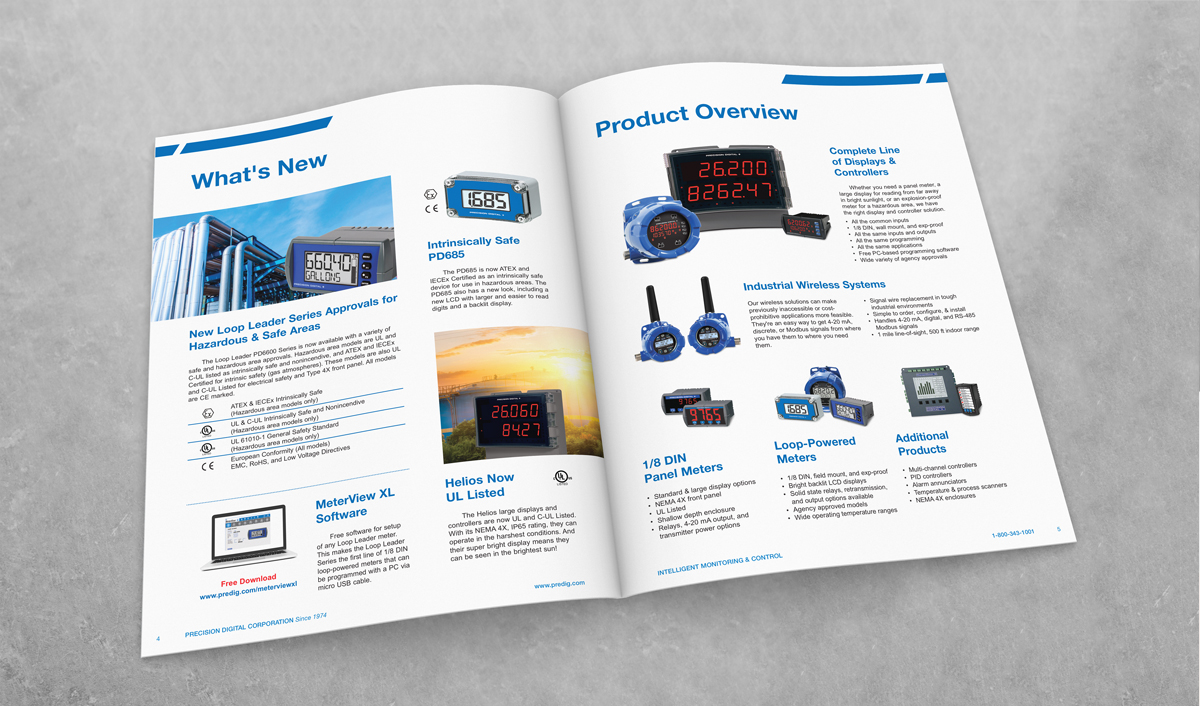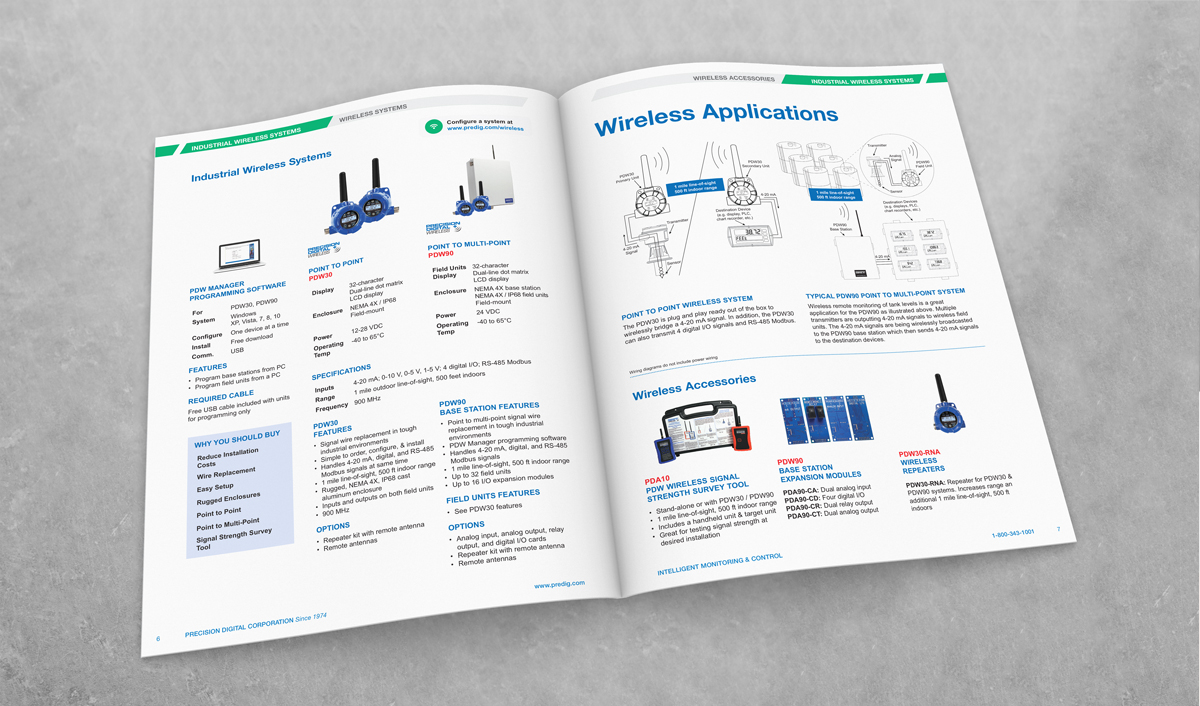 General Product Pages