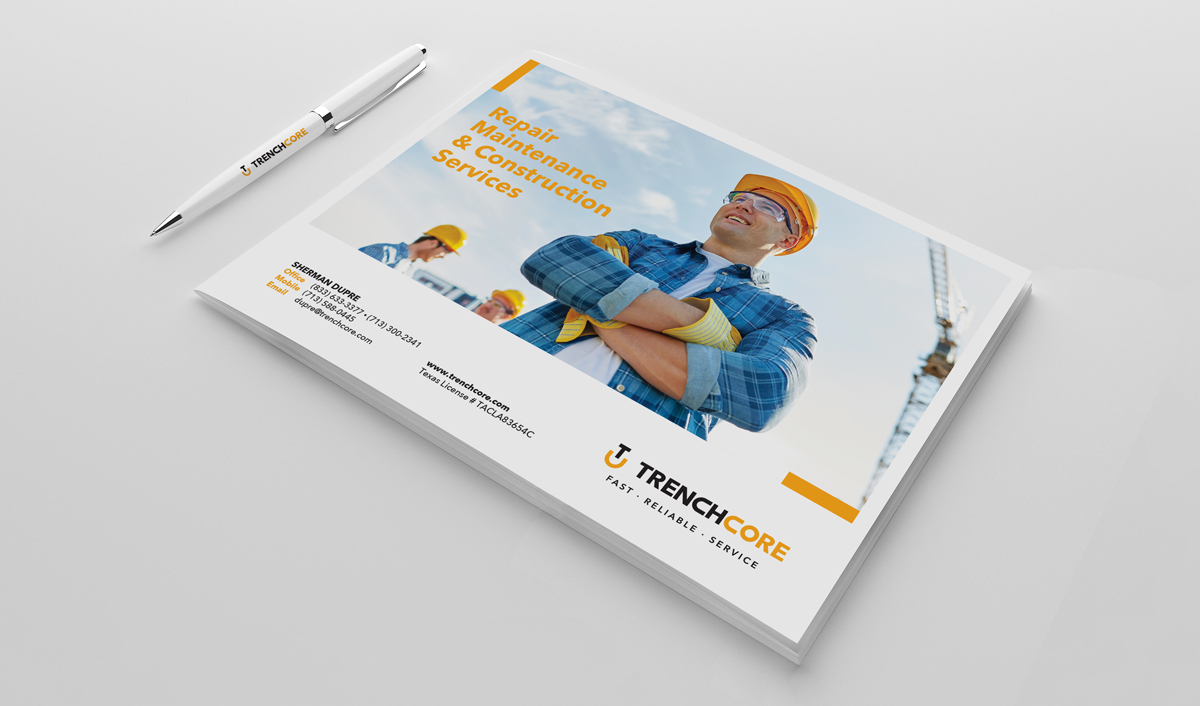 TrenchCore Corporate Documents Design
Client
Project
TrenchCore is a construction company located in Texas. For over 20 years they have specialized in the repair, maintenance, and construction of both commercial and residential structures. Their expertise includes mechanical, electrical, and plumbing services. From large multi-million dollar fast-track projects to simple repairs, their mission is to provide their customers with best in class service and support that truly sets them apart from competitors.
I was approached by the president of the company to put together a company presentation that discusses their story and expertise. This document would be sent to potential customers so that they can learn more about the company. The document is also printed and distributed to customers. The goal was to create a minimalist presentation that made the information engaging and easy to read.
I was also commissioned to define the visual brand guidelines for the brand, so that there is a consistent application of brand elements throughout. So, I put together this 24-page document outlining everything from proper logo usage guidelines to defining typefaces and color schemes.
Visual Brand Guidelines Book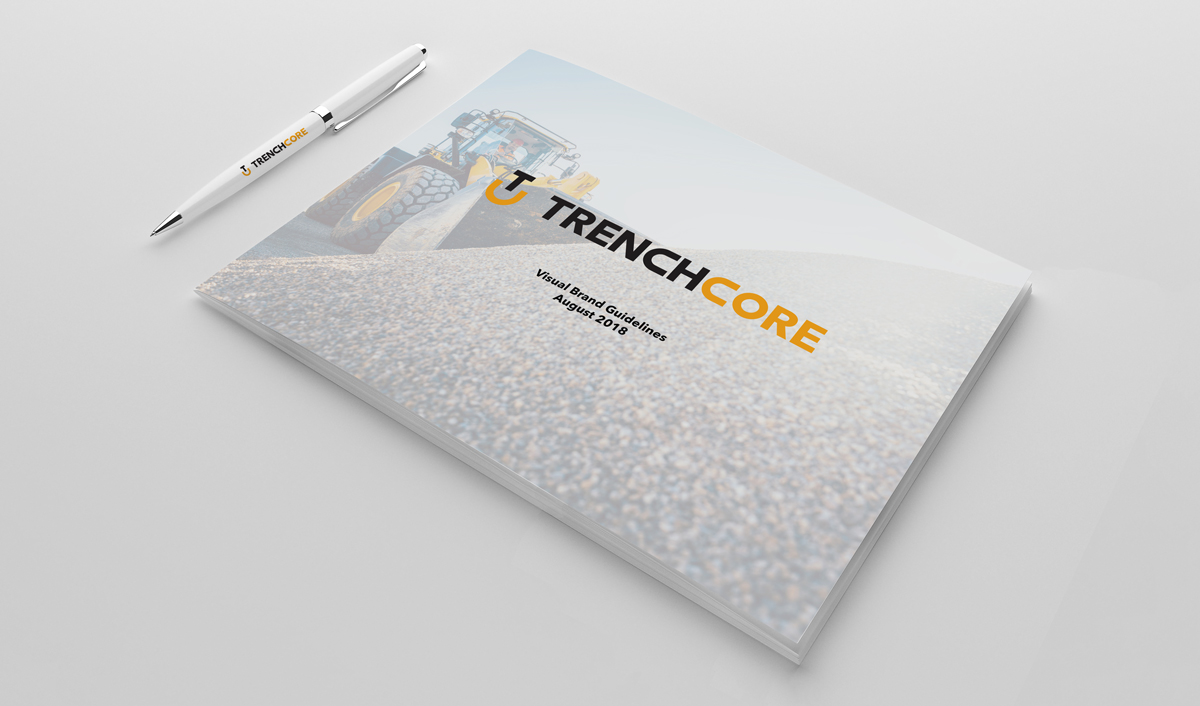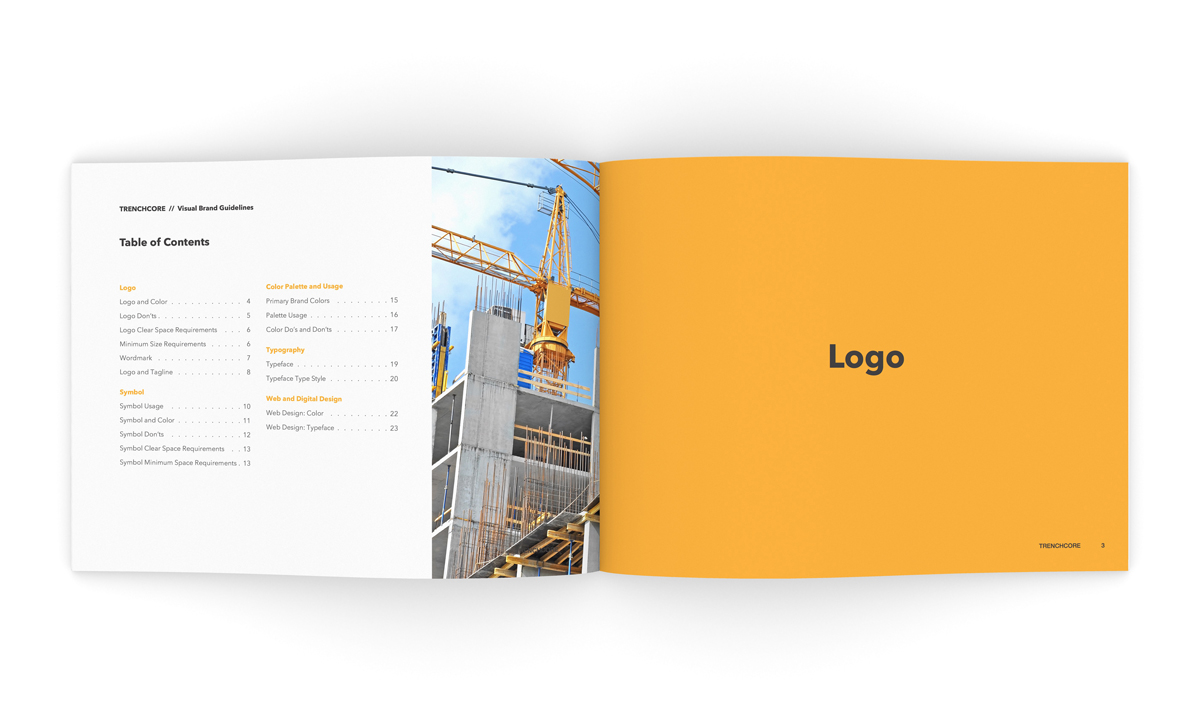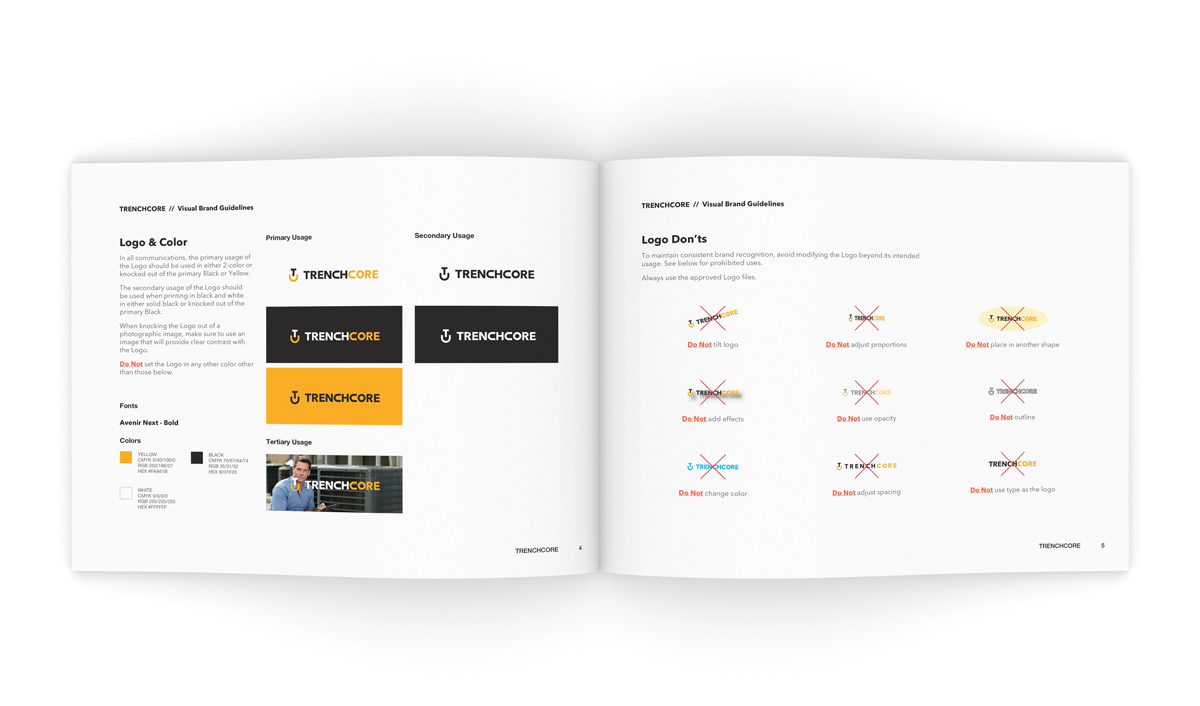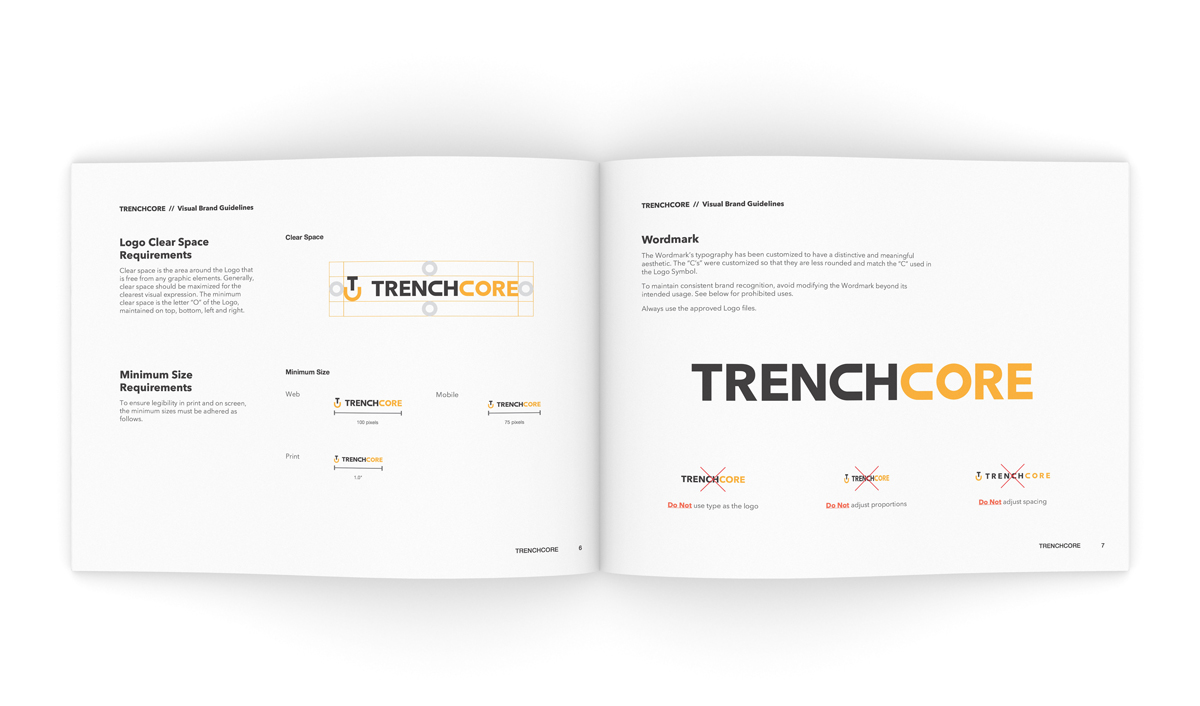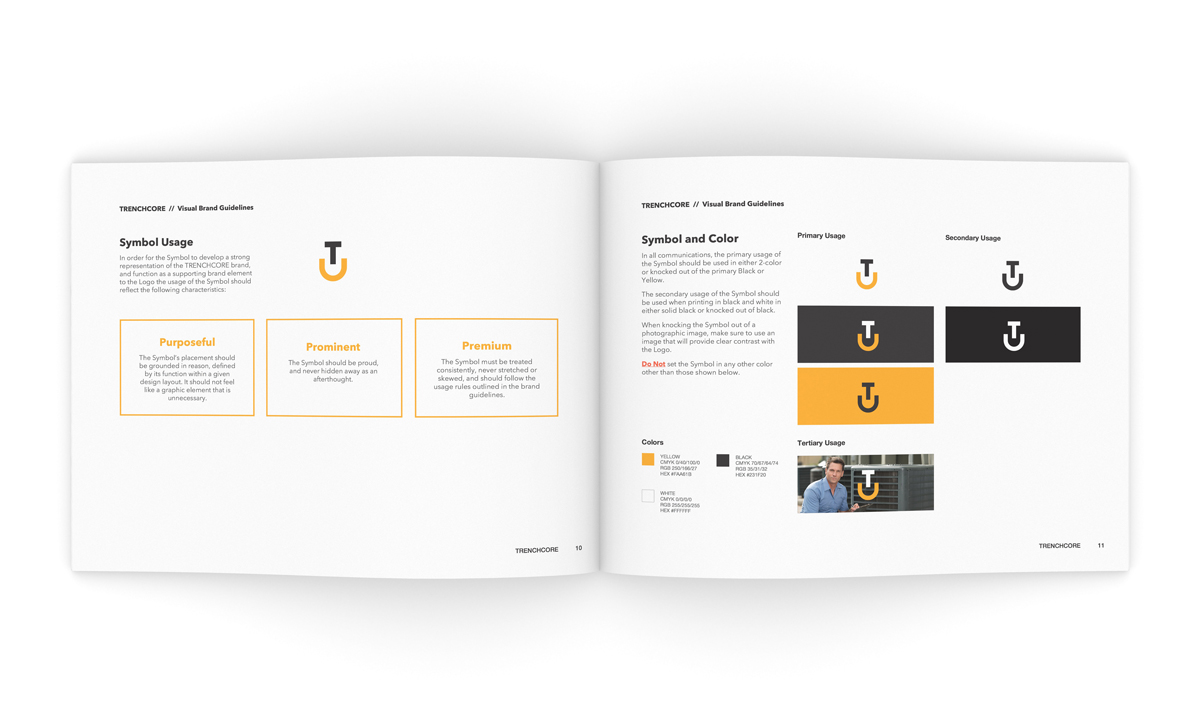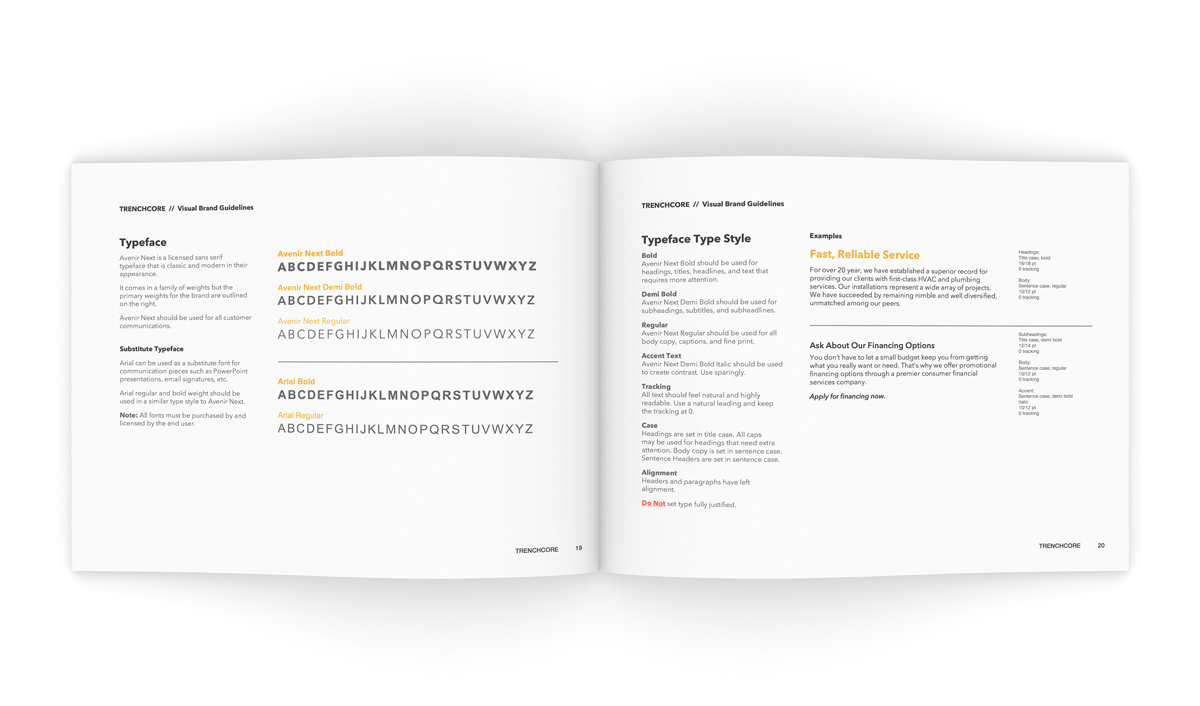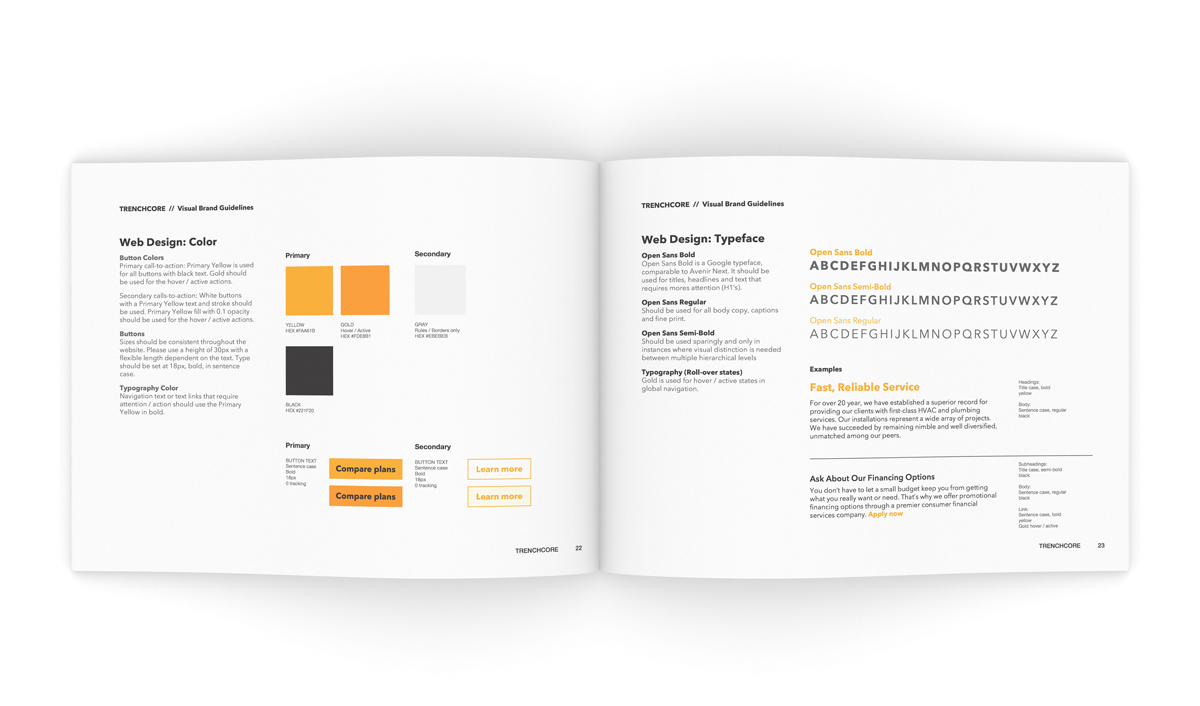 Presentation Covers Design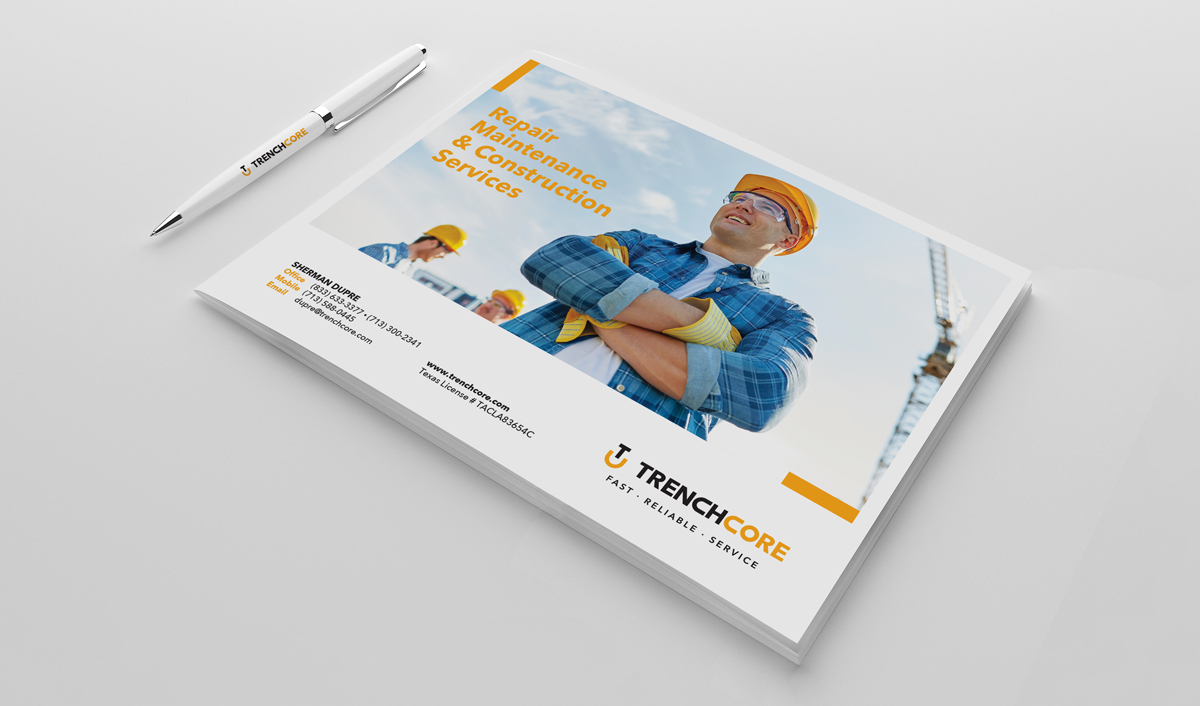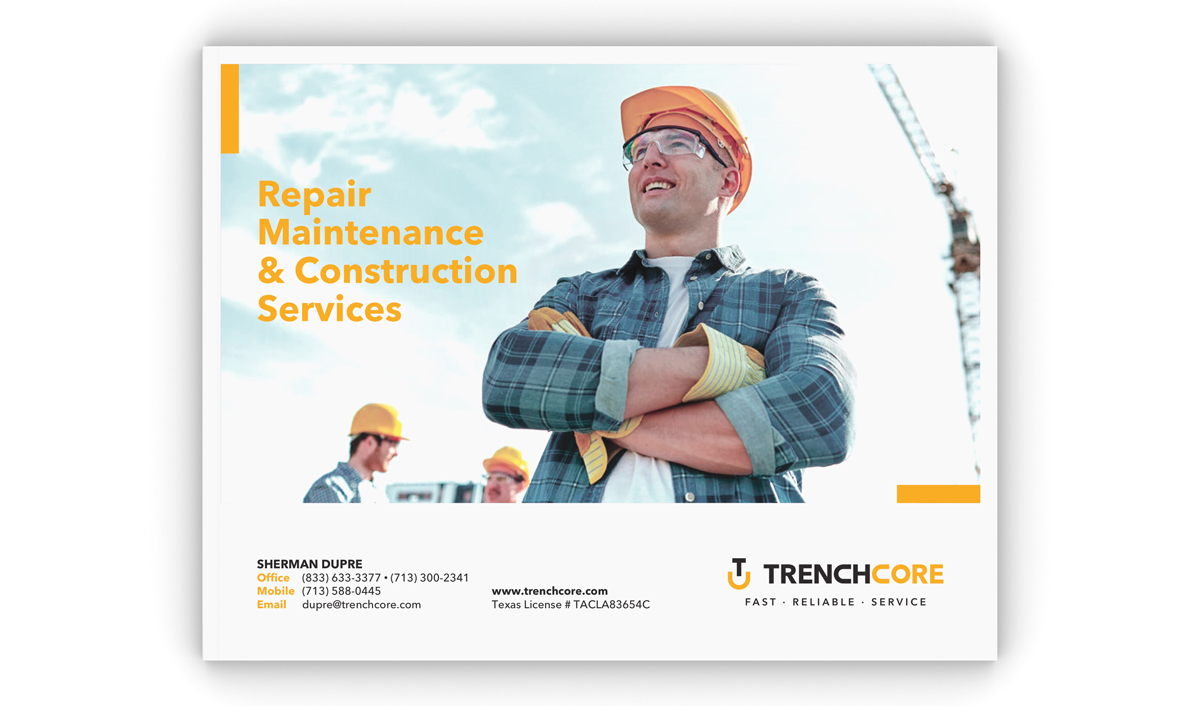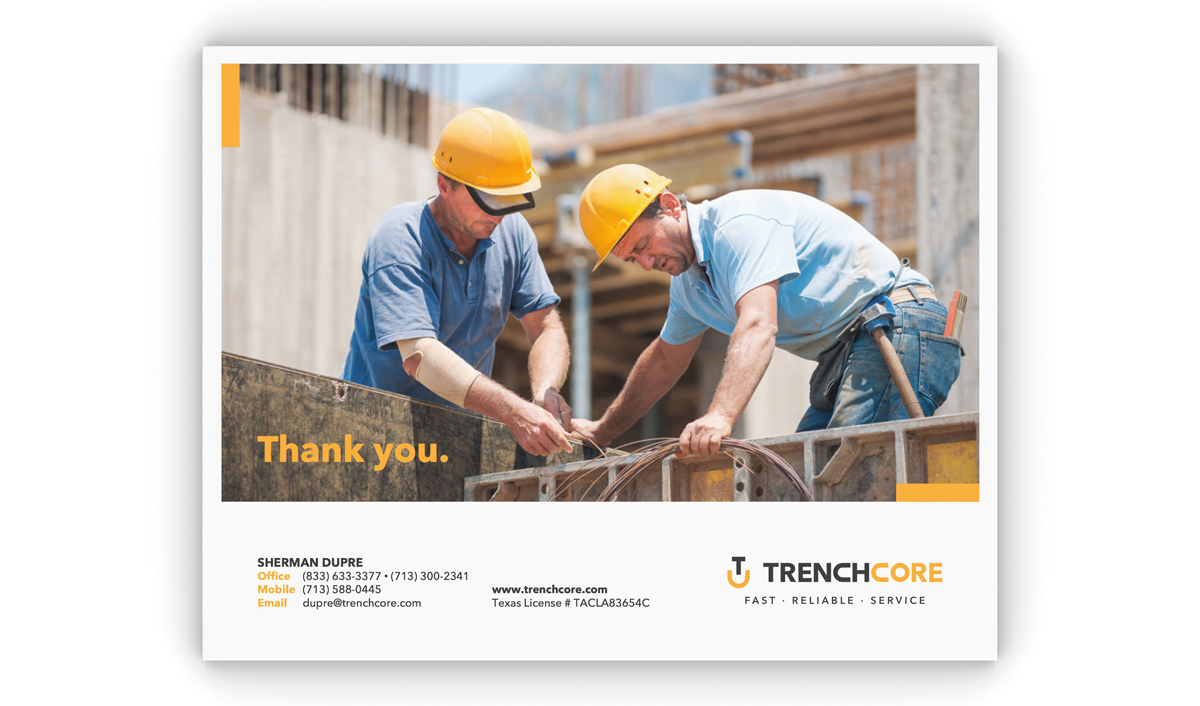 Presentation Pages