As a designer, you know that tackling a logo design project is hard work. The logo design process demands skills and serious brain power. From idea generation to execution, designing a logo requires you to make a lot of deliberate decisions. And if you are working on multiple logo projects at a time, the pressure to deliver great work can be overwhelming. Fortunately, there are tools available that can make some tasks easier. I'm not talking about things like a sketch pad or a computer. I'm referring to hidden gems. Tools that perhaps not every designer may know about. So I have compiled a list of my favorite logo design tools that I have come across. This article will discuss 7 essential tools for logo designers that can help streamline your work.
Related: What Makes a Logo Great?
1. Logo Inspiration Generator Tool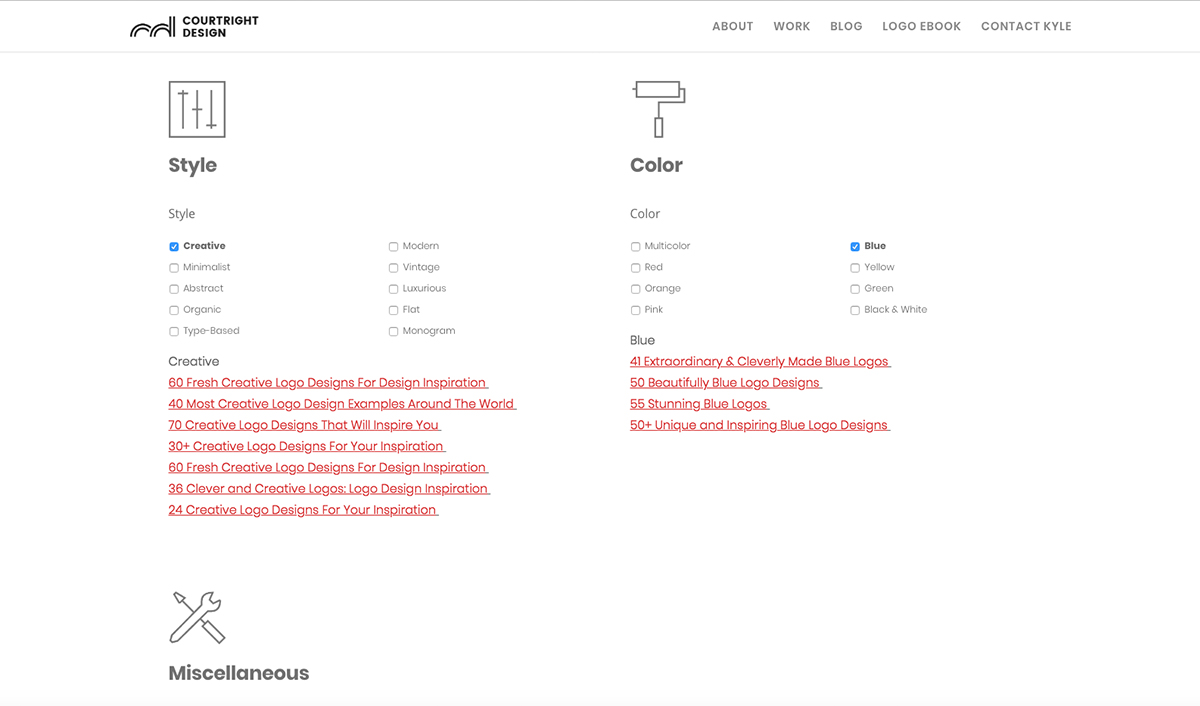 If you, like most designers, have turned to Google in search for some logo design inspiration, then you know that it often leads nowhere. For the most part, what you get is a mix of low quality and lackluster design that fails to inspire. That is the struggle that lead designer Kyle Courtright, Founder of Courtright Design and Logo Wave Awards International, to create the Logo Inspiration Generator Tool. Designers rely on inspiration to lead them somewhere amazing. In the early stages of logo design it can be terrifying and frustrating not knowing what direction to go in, no matter how good your design brief is.
The Logo Inspiration Generator Tool makes it easy to find targeted quality logo design inspiration in a few clicks. Simply choose from three main categories including style of logo, color and miscellaneous items like "logo trend reports" and "hidden meanings". Then, simply click on the generated results and browse through carefully curated, high-quality logo design inspiration. This tool is free to use so make sure to give it a try and bookmark it.
Related: How to Create Better Logos
2. Wordmark.it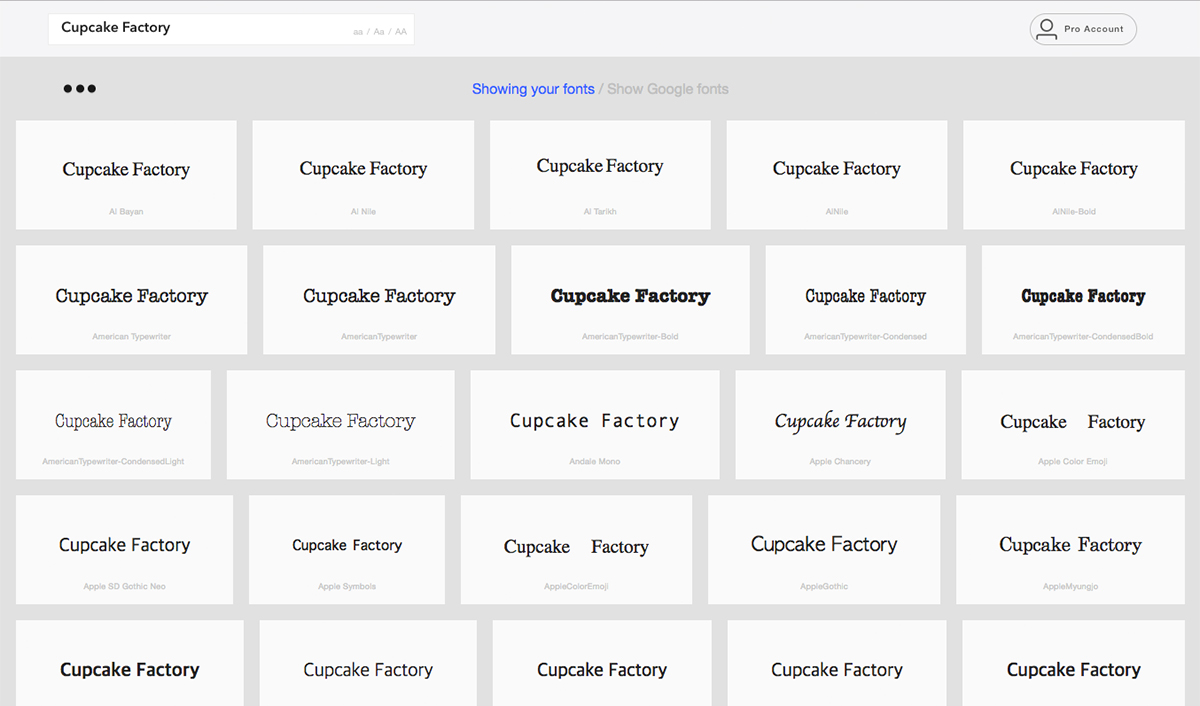 Choosing the right font for your logo design project can be time consuming. And with an extensive library of typefaces installed on your computer, going through every single option can make font selection a tedious process. Luckily, there is wordmark.it, a completely free tool that can help you review your entire font library on your screen, all at once. Simply enter the name of the business you are working with. Then the tool shows you that entry using every font installed on your computer. It's that simple! You can then click on the fonts you like and compare them later to help you narrow down your options. This tool has saved me a lot of precious time and it's a smart tool every logo designer should take advantage of.
Related: 5 Goals for Small Business Logo Design
3. WhatTheFont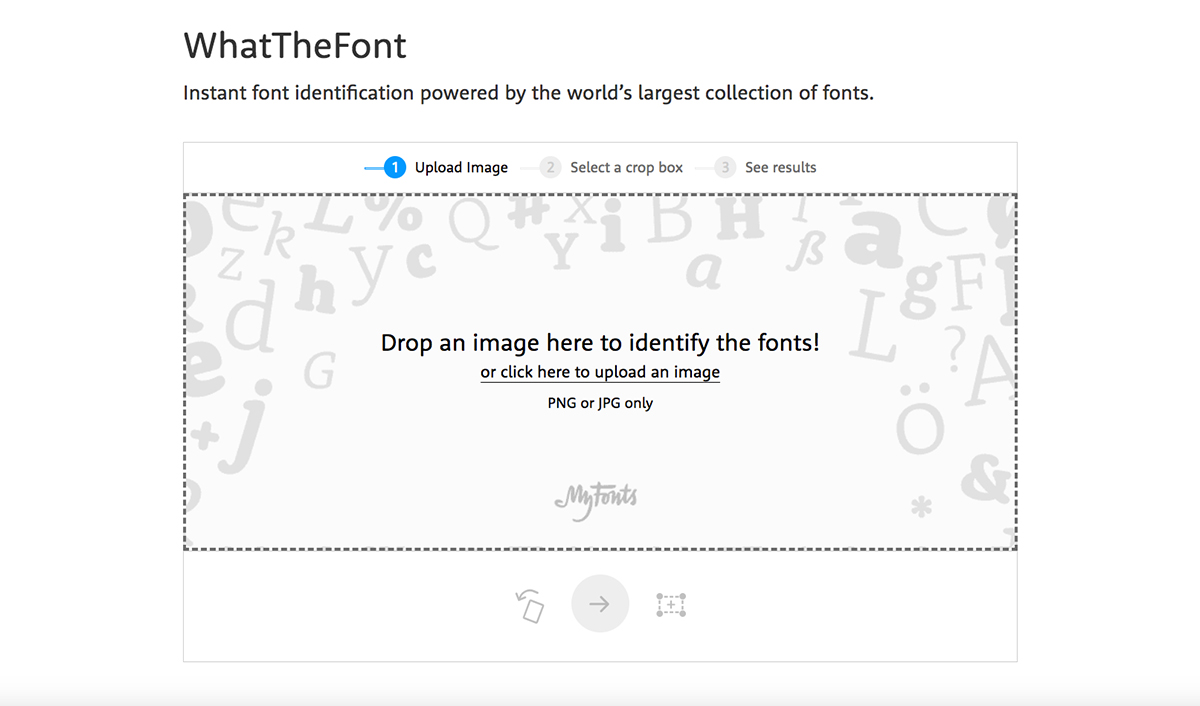 In rare cases when the client asks you to use a font that they like but they don't know what the font is, it can be a challenge trying to figure it out. If you're like me, then you don't immediately recognize fonts by simply looking at them. There are thousands of typefaces out there and identifying them can be tricky. Instead, you can enlist the help of WhatTheFont, a tool created by Myfonts.com that helps you to identify a specific font or find ones like it. WhatTheFont uses "deep learning" to search their collection of over 133,000 fonts and find close matches for the fonts in the photo you submit. To do identify a font, you will need to upload a clear screenshot or photo of the typeface. Then you confirm that the characters it has recognized are indeed correct and voilà, you get a list of possible matches. You may not need to use this tool as often, but it is definitely worth bookmarking. I have used it a few times to help me pinpoint specific fonts and it has worked perfectly.
Related: 3 Doubts Clients Have About Logo Design and How to Refute Them
4. Cymbolism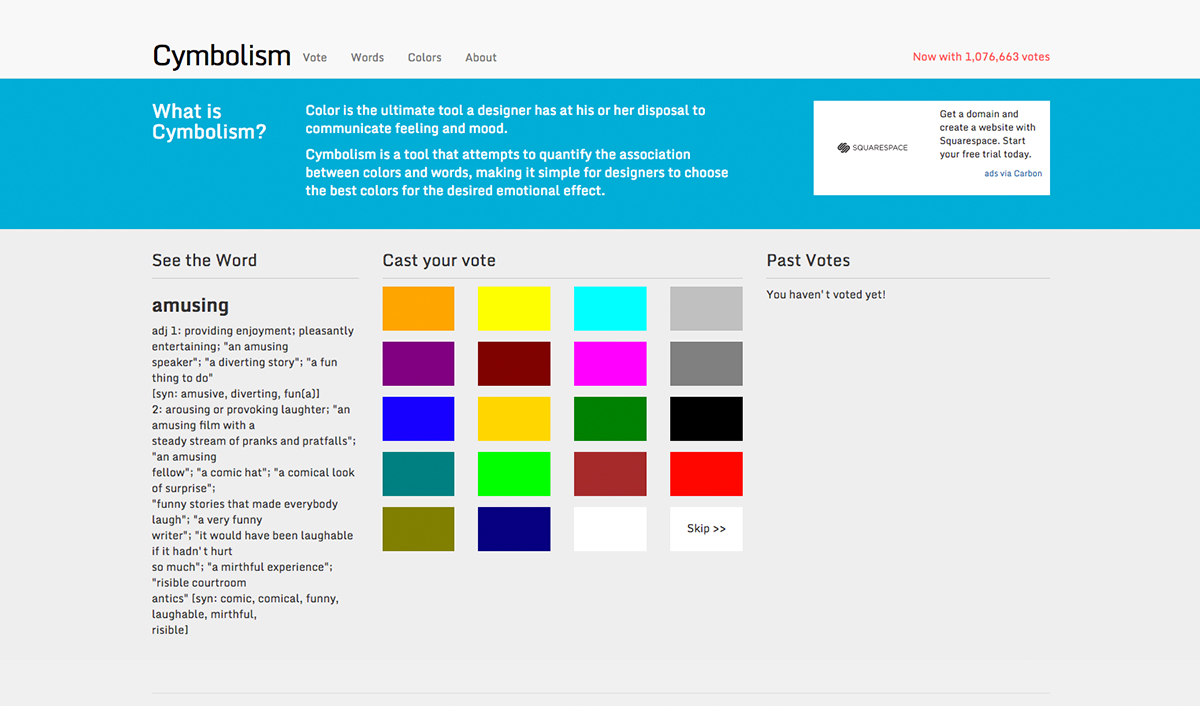 Colors evoke different reactions and convey specific meanings. Thus, choosing the right colors for a logo is as important as the design itself. Cymbolism is a free tool that helps you match colors to distinct meanings or words. What is unique about this tool is that their data is crowd sourced. With more than one million votes from their website's visitors, Cymbolism has quantified the relationship between colors and specific words. For example, if you want to use a color that conveys authority, then click on the word authority from their list of words and it will show you the colors associated with that word based on how they ranked in votes. On the other hand, if you have a particular color in mind and want to find out what meanings it conveys, then you can choose from the list of colors and it will display the words associated with that color. I find this tool useful when it's time to choose a color for a logo project and when writing about the reasoning behind my selection. Though it is not exactly based on color theory, it can give you a quick start on narrowing down your color options for a logo project.
Related: The Logo Design Process
5. Logo Rank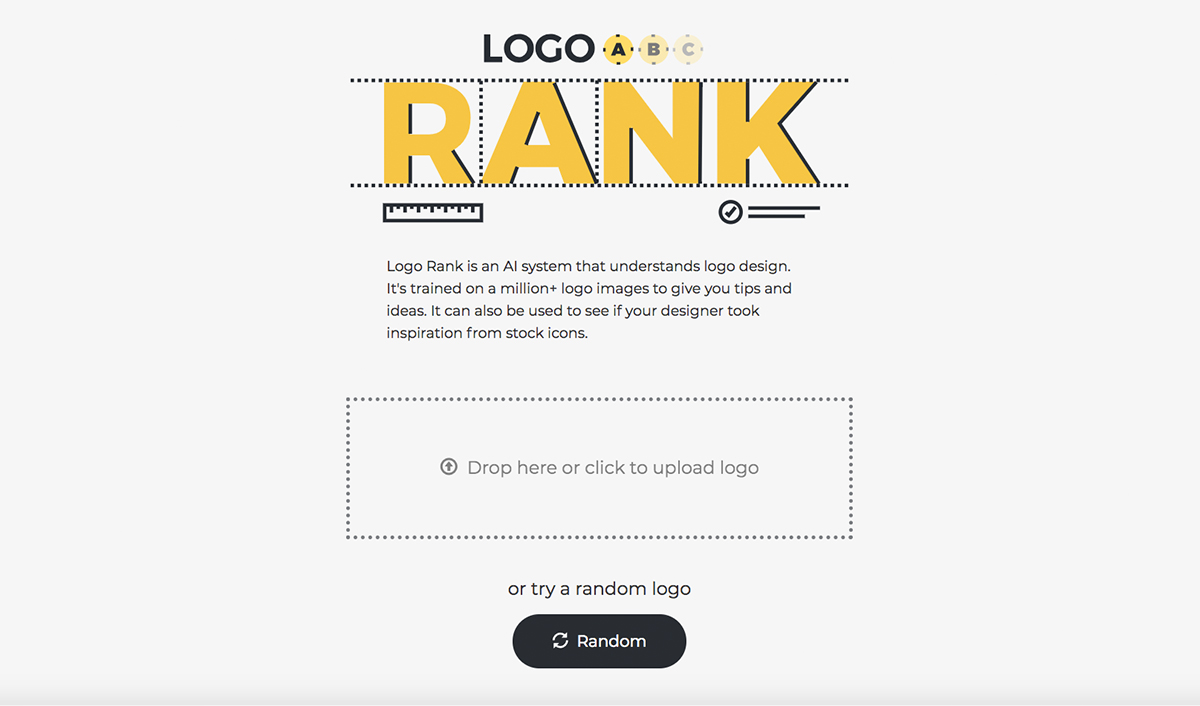 It is becoming increasingly difficult to create truly original logos these days because the world is saturated with them. As noted by one of my favorite logo design blogs, Logo Design Love, "no matter how clever or seemingly original your logo idea is, the chances are someone has come up with something very similar." That may seem discouraging, but that is the reality. Though the goal still remains to create something distinctive and relevant for the client. That is where Logo Rank can help. Logo Rank is an AI system trained to evaluate your logo design against one million plus stock logo images. You start by uploading your logo. Then Logo Rank analyses your design and provides you with four different measures: uniqueness, legibility, color / contrast, and an overall assessment. The uniqueness assessment is quite interesting because it judges your design against their massive library of stock logos. The last thing you want is for your design to feel and look like a stock logo. So the goal is for your design to rank high on the uniqueness test. I use this tool during the early stages of the design to sort of gauge the ability of my designs to rise above.
Related: 5 Reasons Why Small Businesses Need a Solid Visual Brand Identity
6. Logo Lab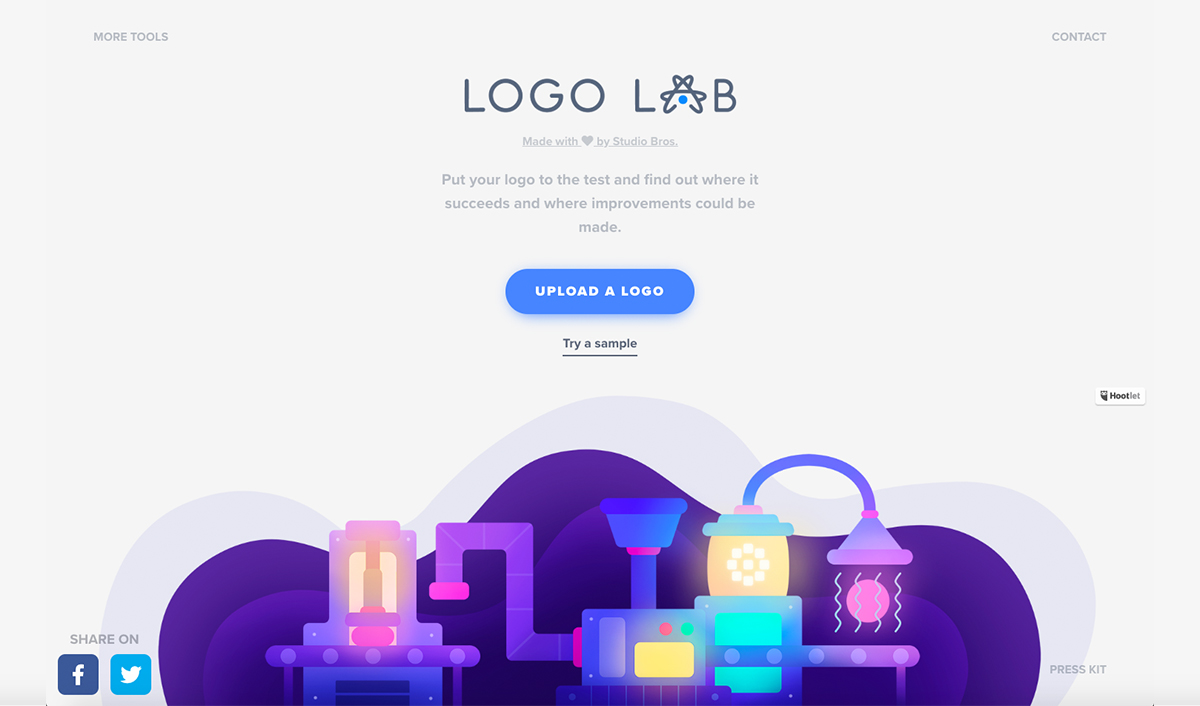 Have you ever wished you could put your logos to the test and see how effective and flexible they are? Well, now you can. Created by Studio Bros., Logo Lab is a free tool that performs a series of visual tests that evaluate logo key factors like scalability, silhouette, and balance. This evaluation can help you determine areas where a logo succeeds and where it needs work, all in a matter of seconds. One of the more interesting assessments is the color blind test. Designers may not often think about how color blind people see logos simply because they don't have a way to test for it themselves. However, this tool makes it easy to visualize how different types of color blindness affect how logos are seen. In turn, you can identify areas where colors or design elements need to be adjusted so that everyone can clearly distinguish your logo designs. Unlike Logo Rank, this tool does not provide you with a numerical assessment. Instead it gives you a visual report so that you can easily evaluate your work.
7. Context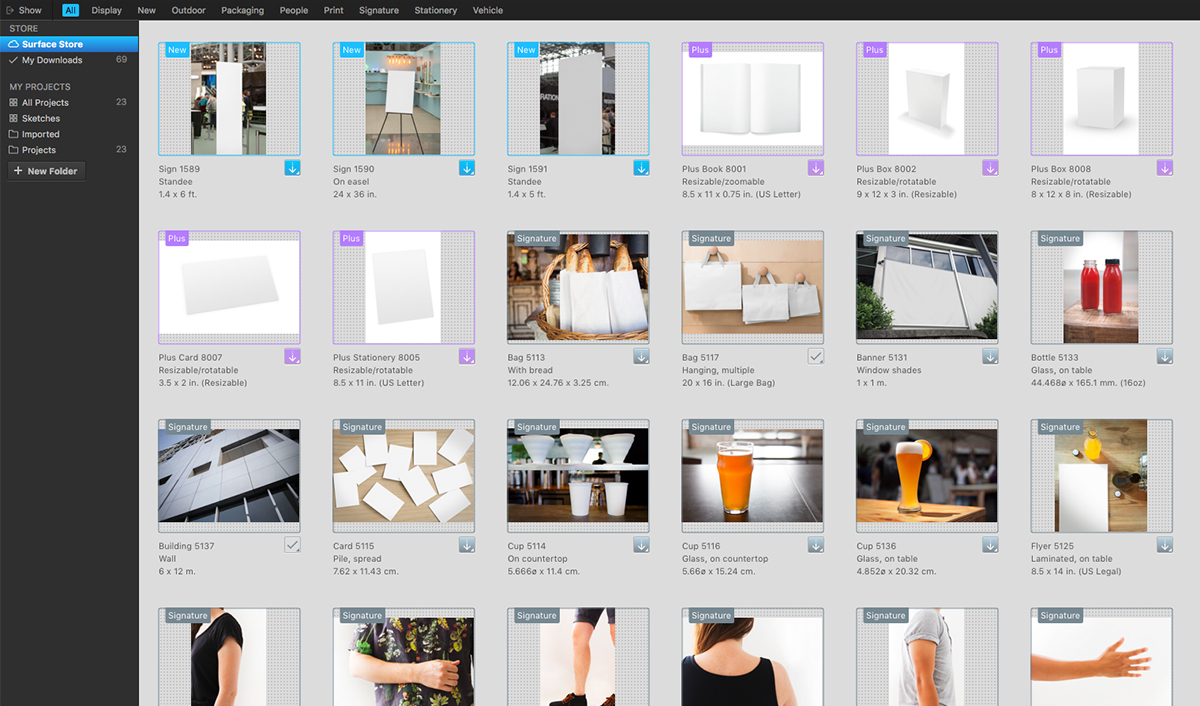 Presenting logo concepts to clients is a fundamental part of the logo design process. One way to make that presentation extra special is to include realistic mockups using your concepts in various applications. One tool I have found to make this very easy is Context by LiveSurface. Context works with Adobe Illustrator and it lets you see your concepts realized side-by-side, while you work. The results are photorealistic mockups that will not only impress your clients, but also help them visualize each concept in context so that they can make a more informed decision as to what logo design works best.
Context has an extensive library of what they call "surfaces," the high resolution graphics on which your artwork is applied to. So, stamping a logo onto a billboard, bus, business card, or packaging is made easy with this tool. To get started, they offer a free 30-day trial. Afterwards, Context is available in monthly and yearly subscriptions. I have used Context for a few years now on many design projects. I really love how easy and straightforward it is to use. What's more, my clients really enjoy seeing the mockups.
If you're interested in getting 15% off your subscription, then send me a message and I will be happy to send you a referral.
---
It's important to mention that as more and more of these tools emerge, they are meant to facilitate a designer's work. They are not there to undermine nor replace a designer's intellect and training. So, if you or someone you love designs logos, these 7 essential tools for logo designers can prove useful in simplifying some tasks of the logo design process. It's all about working smarter and delivering fantastic results to each and every client.
Have you tried any of these tools yet? Is there a tool that you enjoy using and I have missed? If so, tell me more in the comments below.
If you liked this article, subscribe to receive the Aesthetic Philosophies newsletter.